Fisher Lab, Fall 2017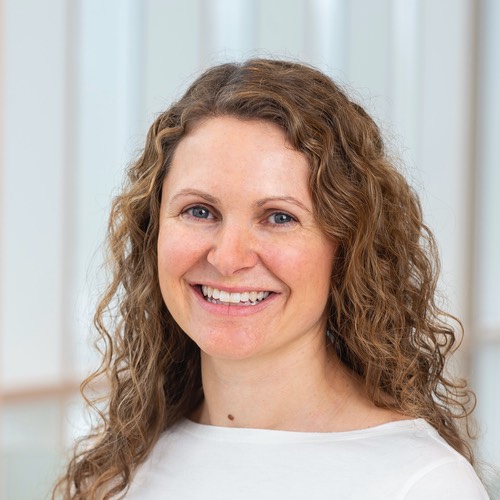 Principle Investigator: Heidi S. Fisher
Heidi joined the Department of Biology at the University of Maryland as an Assistant Professor in 2015 and is broadly interested in the evolution of traits shaped by sexual selection. Her primary research focus is on the genetic basis and fitness consequences of traits that influence sperm competition and cryptic female choice in Peromyscus mice. As a postdoc in Dr. Hopi Hoekstra's lab at Harvard University/Howard Hughes Medical Institute, Heidi first began working with the Peromyscus system. During her graduate work, she studied sexual communication in swordtail fishes as a Ph.D. student at Boston University in Dr. Gil Rosenthal's lab, and mate choice in the pygmy loris as a M.S. student at UC San Diego, where she also obtained her B.S degree.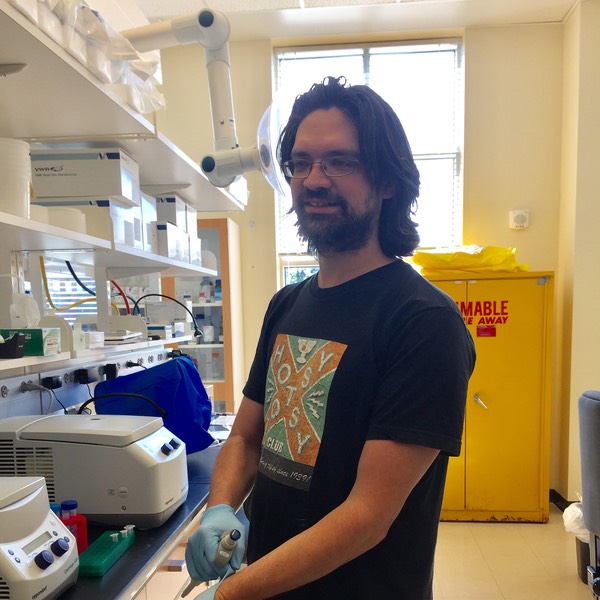 Lab Manager: R. Zaak Walton
Zaak joined our group in 2015 and helped to build the lab from the ground up. He brings to the lab several years experience in evolutionary genetics (University of California, Berkeley) and technical expertise in mouse transgenics (Northwestern University). In addition to keeping the lab running smoothly, Zaak is working on gene regulation in developing gametes and helping to develop important protocols including superovulation, IVF and embryo transfer methods specific to Peromyscus. Zaak has an inordinate affection for sous vide cooking and enjoys taunting the vegetarians in the lab with carnivorous delights.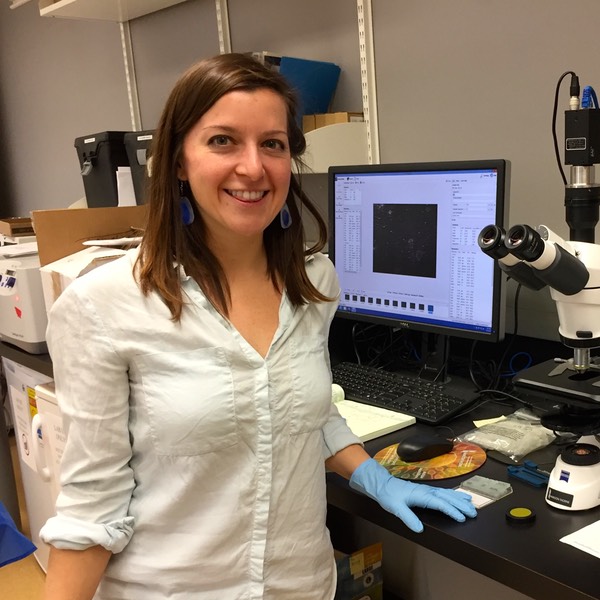 Postdoc: Kristin A. Hook
Kristin is a behavioral ecologist broadly interested in the evolution of reproductive traits driven by sperm competition, cryptic female choice, and sexual conflict. She obtained her B.S. and B.A. at UT Austin and her Ph.D. in Neurobiology & Behavior at Cornell University. For her dissertation, she studied the causes and consequences of female multi-male mating in a beetle. Kristin joined the lab in 2016 and is studying variation in sperm design in Peromyscus rodents and how cell shape influences sperm-sperm interactions and coordinated movements as aggregates. She was recently awarded a NSF Postdoctoral Fellowship in Biology. In her free time, Kristin enjoys travel, live music, running, cooking, co-leading 500 Women Scientists in DC, and communicating science. You can find her on Twitter @Kristin_Hook or on her blog at https://kristinhook.wordpress.com/.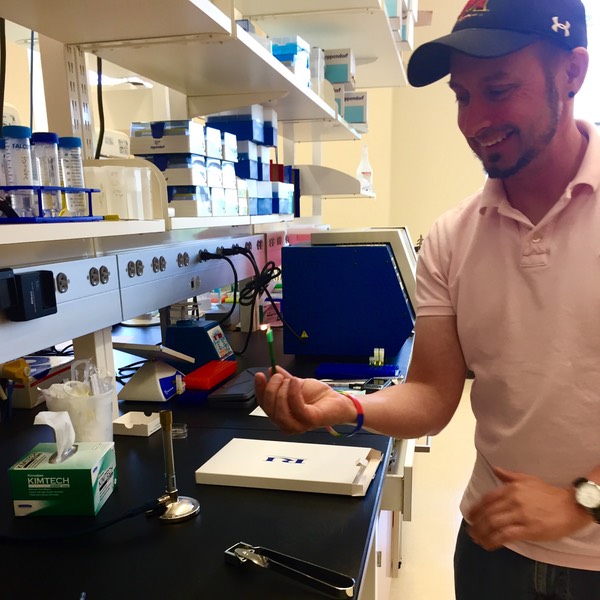 PhD student: W. David Weber
Dave joined the lab in Fall 2016. He earned his B.S. and M.S. at the University of New Orleans. For his Master's thesis, he studied spatial distribution and social dynamics in a unique wild population of green anoles in an urban setting. He has transferred his lizard wrangling skills to rodents, and is now studying how female mating strategy has shaped reproductive physiology in Peromyscus rodents. He is working to develop IVF and AI methods to experimentally test cryptic female choice and sperm competition in Peromyscus. Dave keeps the lab well fed with his fleet of slow cookers and cajun culinary skills. And yes, that is a birthday cake candle he is igniting.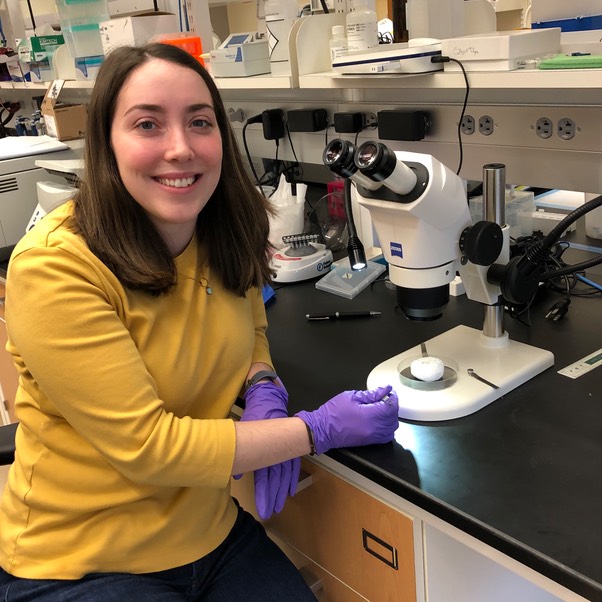 PhD student: Maria Colt
Maria joined the lab in the fall of 2019 and is excited to carry out research on Peromyscus reproductive biology. As an undergraduate at Gannon University, Maria majored in Biology, minored in Psychology and Chemistry, and conducted research on white-nose syndrome in cave-dwelling bat populations. As native to Erie, PA, Maria was actively involved in habitat management efforts at Presque Isle State Park. For her dissertation research, she is exploring how life experience can influence in an individual's physiology and behavior, and whether these phenotypes are transmitted to the next generation. When Maria is not in the lab, you can find her hiking, kayaking, and skiing. When Maria is in the lab, you can find her optimizing her donut oocyte dissection protocol.
Undergraduate Research Assistants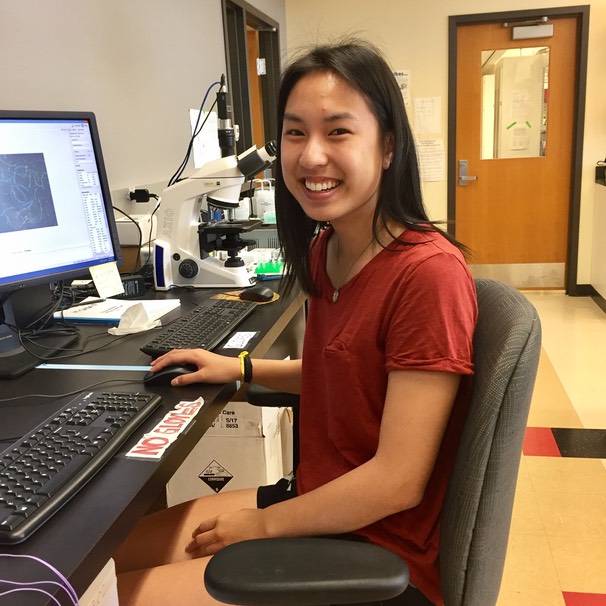 Biology Honors Student: Catherine Liu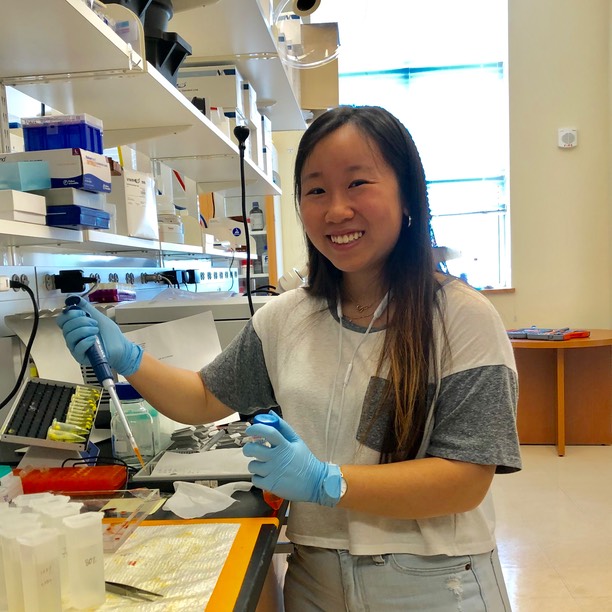 Biology Honors Student: Sally Feng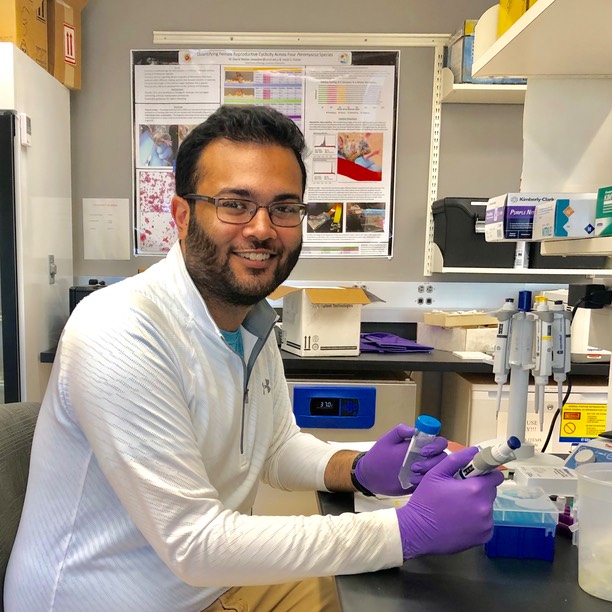 Udit Khetan
Not (yet) pictured: Andrea D'Souza, Dennis Morozov, and Nick Egan
Lab Alumni - Postdocs:
Irene A. Liu (Fall 2016 - Spring 2018). Now at Cornell Lab of Ornithology
Lab Alumni - Undergraduates: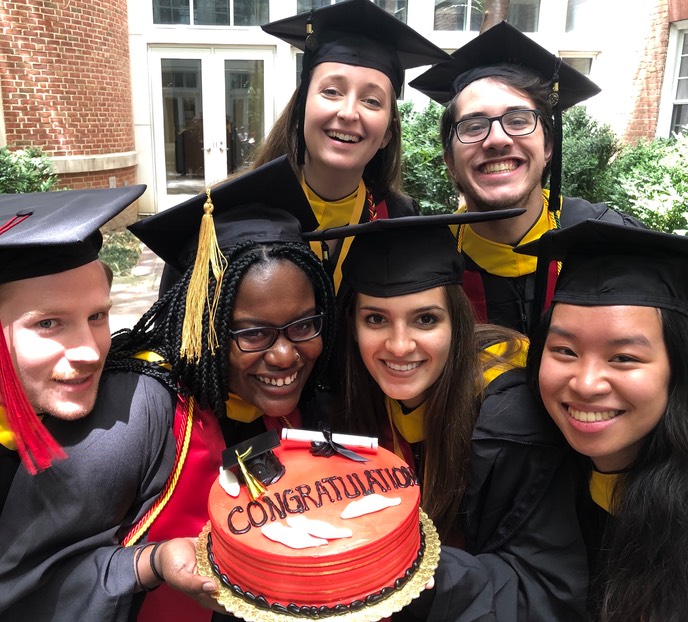 Ryan Leech (Fall 2015 - Spring 2016)
Aliyah Silver (Spring 2016 - Spring 2016)
Prit Patel (Spring 2017)
Ariel Peritt (Spring 2017)
Yonas Woldeab (Summer 2017)

Moise Romano (Summer 2017)
Noor Al-Shalabi (Summer 2017)

Jake Friedman (Fall 2017 - Spring 2018)
Madison Warner (Summer 2018)
Lauren Wilke (Spring 2017 - Spring 2019), Honors Thesis
Pareesa Dayoff (Spring 2017 - Spring 2019)
Madeline Dang (Summer 2017 - Spring 2019)
Connor Auth (Fall 2017 - Spring 2019)
Audrey Mvemba (Fall 2017 - Spring 2019)
Harrison Arsis (Fall 2017 - Spring 2019)
…just another scintillating lab discussion between two postdocs, old and new. We miss you, Irene!
Celebrating Dave's first Peromyscus blastocyst from IVF with cake, and the Fisher lab's 500th mouse cake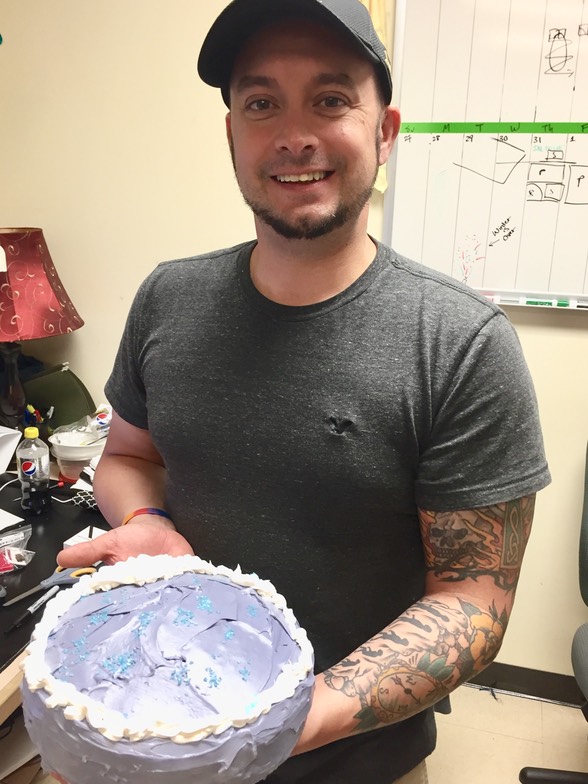 Kristin is awarded an NSF Postdoc Fellowhip!
Lab mascot hands out Halloween candy