The UMD Department of Entomology cordially invites you to
"Diversity, Equity, and Inclusion: An Everyone Issue"
with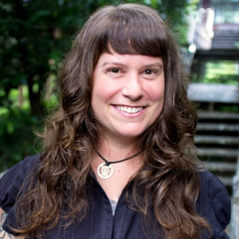 Dr. Corrie Moreau
Cornell University
---
Friday, March 5, 2021
3-4 p.m. EST
The lecture will be hosted on Zoom. Registration is required.
---
ABOUT THE TALK:
For this STEM diversity and inclusion presentation, Dr. Corrie Moreau will share what the data and research show regarding bias and inclusion in the sciences across many axes of diversity and why having diverse teams is good for science. She will end with some recommendations to be more inclusive and equitable as individuals and as departments, followed by Q&A/discussion.
WHAT TO DO BEFORE THE EVENT:
Dr. Moreau recommends doing the following before the event (although not required to attend the talk):
Take one or more online implicit bias tests to see where you may harbor implicit bias: implicit.harvard.edu/implicit/selectatest.html. You don't have to register, you can continue as a guest by selecting your country and clicking GO! under "PROJECT IMPLICIT SOCIAL ATTITUDES." You will NOT be asked to share your results, but it is a good way to get to know your own implicit biases.
Watch this short (3.5 minute) video about being an ally: youtu.be/_dg86g-QlM0
ABOUT THE SPEAKER:
Dr. Corrie Moreau is the Martha N. and John C. Moser Professor of Arthropod Biosystematics and Biodiversity at Cornell University in the Departments of Entomology and Ecology and Evolutionary Biology in Ithaca, New York. She is also the director and curator of the Cornell University Insect Collection with over 7 million specimens. Dr. Moreau earned her Ph.D. in evolutionary biology from Harvard University and was a Miller Fellow at the University of California, Berkeley. Before that, she completed her bachelor's and master's degrees at San Francisco State University. Dr. Moreau was elected a Fellow of the Entomological Society of America in 2020, an AAAS Fellow in 2018, a Kavli Fellow of the National Academy of Sciences USA in 2016, a National Geographic Explorer in 2014, and highlighted as a Woman of Impact by the National Geographic Society in 2018. In addition, she has two species named after her!
Dr. Moreau's research on the evolution and diversification of ants and their symbiotic bacteria couples field-based research with molecular and genomic tools to address the origin of species and how co-evolved systems benefit both partners. Also, she pursues questions on the role of biogeography, trait evolution, and symbiosis in shaping macroevolutionary processes to better understand broad-scale evolutionary patterns of life. In addition to her passion for scientific research, Dr. Moreau is also engaged with efforts to promote science communication and increase diversity in the sciences.
If you have a question about this event, please contact Kelly Hamby at kahamby@umd.edu.