You are cordially invited to our spring talk in the
Dean's Voices of Inclusive Excellence Lecture Series
"Just Because You Are A Pawn You Don't Have To Lose The Game"
presented by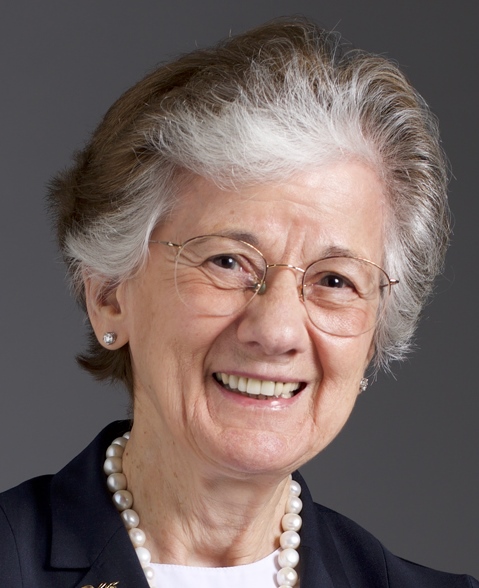 Rita Colwell
Distinguished University Professor Emerita
University of Maryland
---
Thursday, March 3, 2022
3:30 p.m.
Lecture with reception to follow
Hybrid
ESJ Room 0202 (Floor map)
-OR-
Virtual
---
ABOUT THE TALK:
In an era of science, technology, medicine, mathematics and social upheaval, equal opportunity and diversity are fundamental and critical to the survival of the human species. Much has been written and many actions initiated to address the issues associated with diversity in STEM (Science, Technology, Engineering, and Medicine) careers. Fundamentally, national security, social stability and economic vitality depend on all the talent of every nation in the 21st century being fully utilized in all dimensions if pandemics, climate change, and as yet unknown challenges are to be met. The personal paths of women in science illustrate the many obstacles women have had to overcome to succeed and they comprise a useful guide for changes required if all of the underrepresented will be able to prevail and, thereby, ensure the future. These paths and challenges will be discussed...and framed in personal experiences.
ABOUT THE SPEAKER:
Dr. Rita Colwell is a Distinguished University Professor at the University of Maryland, College Park and Johns Hopkins Bloomberg School of Public Health and President of CosmosID, Inc. Her interests focus on global infectious diseases, water, and health. She has authored or co-authored 20 books and more than 800 scientific publications.
Dr. Colwell served as 11th director of the National Science Foundation and co-chair of the Committee on Science, National Science and Technology Council.
Dr. Colwell served as chairman of the Board of Governors of the American Academy of Microbiology, president of the American Association for the Advancement of Science, Washington Academy of Sciences, and American Society for Microbiology. Dr. Colwell is a member of the National Academy of Sciences, Royal Swedish Academy of Sciences, Royal Society of Canada, Royal Irish Academy, American Academy of Arts and Sciences, and American Philosophical Society.
Dr. Colwell has been awarded 63 honorary degrees from institutions of higher education and is the recipient of the Order of the Rising Sun, Gold and Silver Star, bestowed by the Emperor of Japan, 2006 National Medal of Science, awarded by the President of the United States, the 2010 Stockholm Water Prize awarded by the King of Sweden, and the 2018 Lee Kuan Yew Water Prize of Singapore. A geological site in Antarctica, Colwell Massif, has been named in recognition of her work in the polar regions.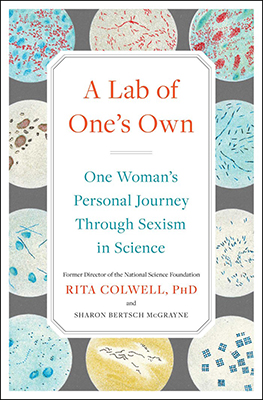 In 2020, she published "A Lab of One's Own," a book that documents all Dr. Colwell has seen and heard over her six decades in science, from sexual harassment in the lab to obscure systems blocking women from leading professional organizations or publishing their work. Along the way, she encounters other women pushing back against the status quo, including a group at MIT who revolt when they discover their labs are a fraction of the size of their male colleagues. It is the science book for the #MeToo era, offering an astute diagnosis of how to fix the problem of sexism in science—and a celebration of women pushing back.
This event is hosted and sponsored by the CMNS Diversity & Inclusion Advisory Council.
If you have a question about this event, please contact Abby Robinson at abbyr@umd.edu or 301-405-5845.