Peter Shawhan
UMD Physics Professor and Joint Space-Science Institute Fellow
Tuesday, August 27, 2019
Doors open at 5:30 p.m.
Lecture begins at 6:30 p.m.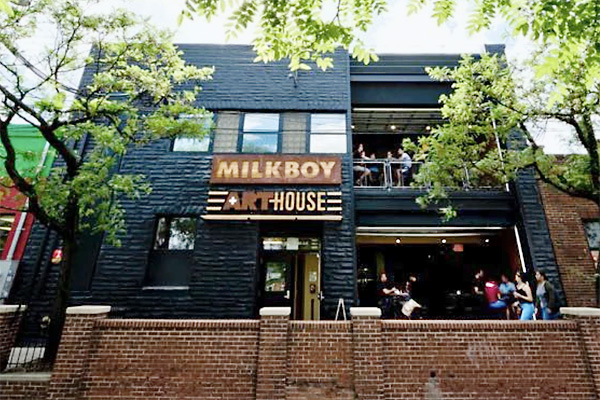 MilkBoy ArtHouse
7416 Baltimore Ave.
College Park, MD 20740
(Directions)
RSVP at go.umd.edu/scienceontapaug19.
Space is limited. Food and beverages will be available for purchase. Happy hour specials will be available until 7 p.m.
Questions? Contact Abby Robinson
at abbyr@umd.edu or 301-405-5845.
Subscribe to Receive Science on Tap Emails
---
ABOUT THE TALK
When Albert Einstein first wrote down the equations for his general theory of relativity a century ago, one of the startling predictions was that space-time can jiggle like Jell-O. That meant that gravitational waves could be sweeping past (and through) Earth, carrying information about far-away astronomical objects. However, these waves are extremely weak and difficult to detect. Remarkably, scientists from UMD and elsewhere developed exquisitely sensitive detectors capable of measuring such tiny waves. Since their first detection in 2015, dozens of gravitational-wave signals have been detected, and the impact on astronomy and astrophysics has been revolutionary. This talk will cover how these amazing detectors work, what they have discovered so far, and why it is important for our understanding of the universe.
---
This event is a partnership between the UMD College of Computer, Mathematical, and Natural Sciences and The Clarice and MilkBoy ArtHouse, a local crossroads for dynamic entertainment, social gathering and creative dining in downtown College Park, Maryland. This event is also sponsored by the UMD Science Alumni Network.