You are cordially invited to the
CMNS Dean's Distinguished Lecture
"What a Long Strange
Trip It's Been"
with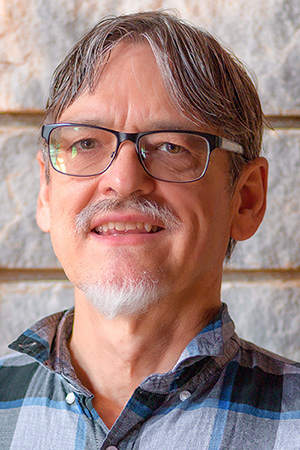 Craig W. Stanfill
Ph.D. '83, Computer Science
Thursday, April 14, 2022
3:30 p.m. Reception, outside ESJ Room 0224
4 p.m. Lecture, ESJ Room 0224
(Floor map)
---
ABOUT THE SPEAKER:
Dr. Craig W. Stanfill earned a Ph.D. in computer science from the University of Maryland in 1983 in the then-fledgling field of artificial intelligence (AI). Today, he returns to offer a retrospective on the wild ride of his career, where he has enjoyed a front-row seat on the birth of the internet, the rise of parallel computing and the flowering of AI. After graduating from UMD, he took a job at Thinking Machines Corporation, a promising high-tech startup specializing in parallel computing and artificial intelligence, where he worked with luminaries such as David Waltz, Danny Hills, Brewster Kahle, and others, doing pioneering work in machine learning, information retrieval and scalable computing. It was an extraordinary and visionary community but, alas, one ahead of its time. In 1994, it went bankrupt. It was a sad time, but with its demise came opportunity, and Dr. Stanfill, along with other coworkers from Thinking Machines, went on to form Ab Initio Software Corporation, continuing his work as a leader in the field of high-performance enterprise computing. The company continues to thrive, and while it has intentionally kept a low profile it continues to be a leading vendor of scalable enterprise software and metadata management systems, playing a key role in the operations of many of the world's largest banks and telecommunications companies. In this talk, Dr. Stanfill will share his insights into his career as a scientist, entrepreneur and software architect as he rolled with the punches and adapted to the ever-changing world through 40 years of revolutionary change as computing technology moved from the realm of the corporate back office to a ubiquitous part of our lives, changing the world and our entire social structure in ways that we are only beginning to understand.
If you have a question about this event, please contact Abby Robinson at abbyr@umd.edu.