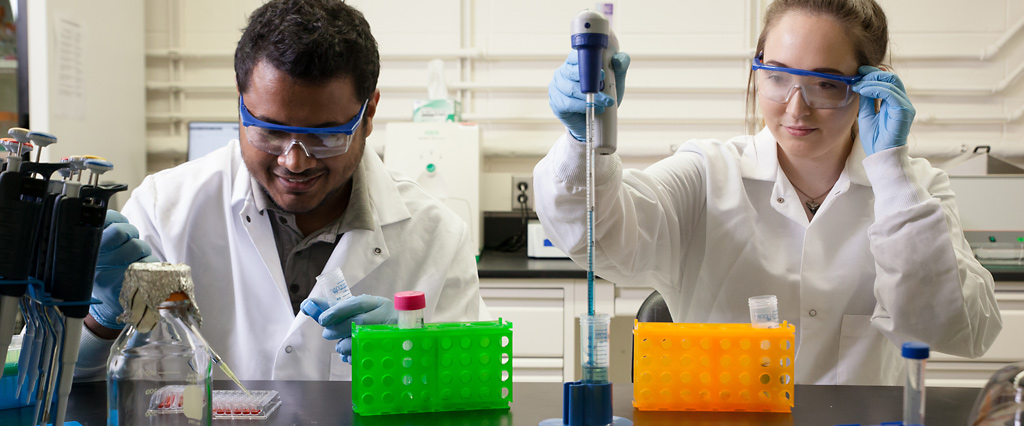 THE UNIVERSITY OF MARYLAND
CHEMISTRY & BIOCHEMISTRY NEWS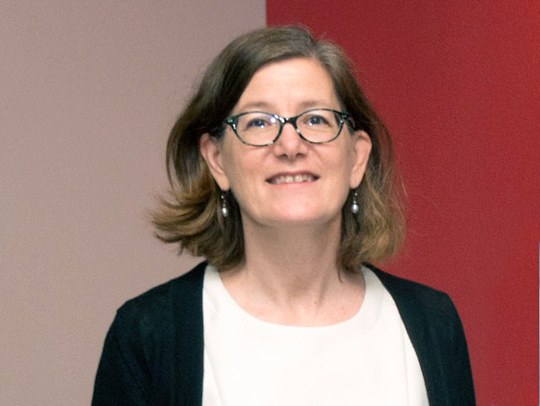 Message from the Chair
Welcome to the inaugural issue of our biannual newsletter, where we will share stories about our amazing alumni, students, faculty and staff!
Congratulations to the 91 students who received their chemistry and biochemistry degrees in the Int'l. Year of the Periodic Table. Our graduates' affinities for Maryland and Mendelevium were proudly displayed with Md atomic-symbol pins! In 2018-19, our research and education programs garnered a record-breaking $14.5 million in external funds and yielded many high-impact publications and awards. We also hosted the U.S. National Chemistry Olympiad Training Camp on campus through a partnership with the American Chemical Society.
I invite you to read on for news about our new chemistry building wing and stories about our alumni, faculty, research and more! ~Janice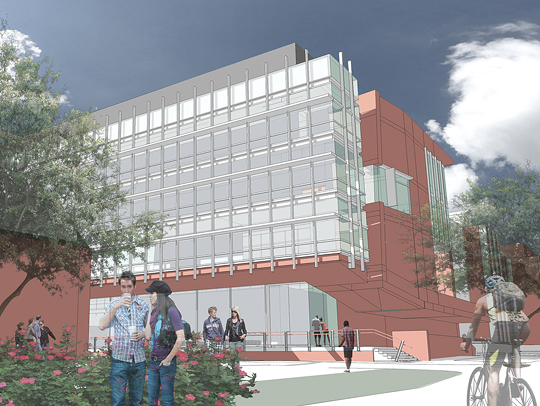 NEW WING TO ADVANCE CHEMISTRY FRONTIERS
Wing one will be replaced by a state-of-the-art building for research and training in the molecular sciences.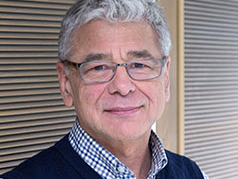 A PIONEER RETIRES
The departure of Professor John Ondov (Ph.D. '74) marks the end of an era at UMD.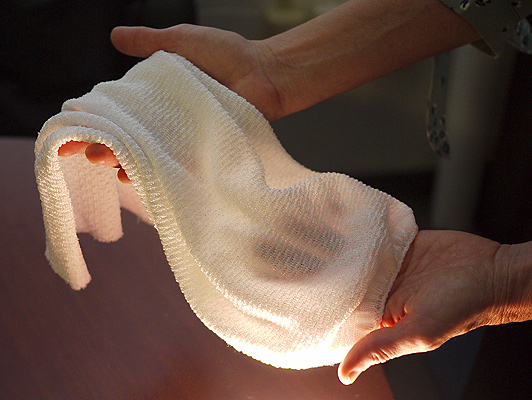 NEW SMART FABRIC COOLS AND INSULATES
UMD chemists created a fabric that dynamically regulates heat passing through it.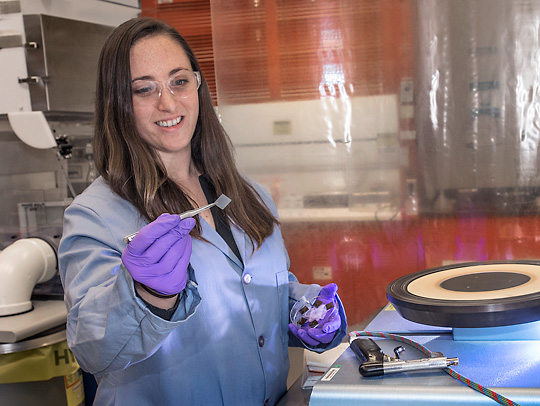 FROM UMD TO BROOKHAVEN LABS
Samantha Nowak (Ph.D. '18) is conducting postdoctoral research in polymer self-assembly in the Center for Functional Nanomaterials.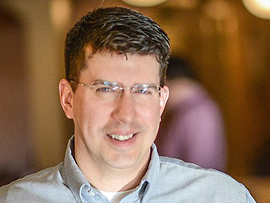 ALUMNUS THOMAS FLORES MIXES SCIENCE AND ART
Curiosity and restlessness are the character traits on which Thomas Flores (B.S. '92) built a successful career as a brewer of craft beer.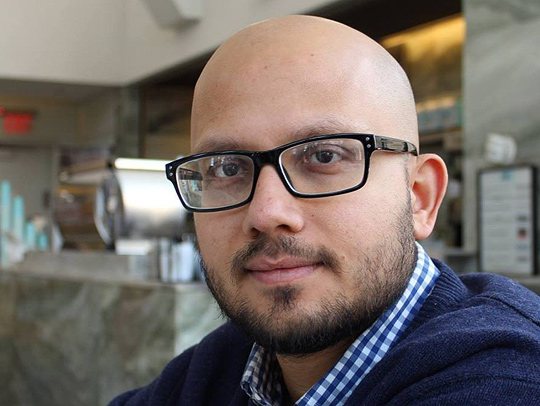 ASSISTANT PROFESSOR MAKES "FUTURE OF BIOCHEMISTRY" LIST
Pratyush Tiwary simulates behavior of molecules on the atomic level using statistics physics, theoretical chemistry and artificial intelligence.
AWARDS AND HONORS
We proudly recognize faculty, students and alumni who garnered major honors and awards this past year.
FACULTY
Jeffery Davis, UMD Distinguished Teacher-Scholar
Osvaldo Gutierrez, National Science Foundation (NSF) CAREER Award
Lyle Isaacs, Hillebrand Prize, ACS Chemical Society of Washington
Christopher Jarzynski, American Physical Society Lars Onsager Prize
Amy Mullin, Optical Society of America Fellow
Peter Nemes, HPLC Georges Guiochon Faculty Fellow
Paul Paukstelis, CMNS Dean's Award for Excellence in Teaching
Efrain Rodriguez, American Crystallographic Association Margaret C. Etter Early Career Award
John Weeks, UC Berkeley David Chandler Seminar Lecturer
GRADUATE STUDENTS
Grace Henry, UMD Milligan Graduate Fellowship
Hakeem Henry, Dow Building Engineering & Science Talent (BEST) Symposium Participant
Patricia Razafindrambinina, NSF Graduate Research Fellowship
Matthew Thum, Achievement Rewards for College Scientists Scholar
Sandra Zebaze, Dow BEST Symposium Participant
UNDERGRADUATE STUDENTS
Deiaa Harraz, UMD Undergraduate Researcher of the Year
Evan Quartner, UMD Undergraduate Researcher of the Year
Somachukwu Umeozulu, UMD Merrill Presidential Scholar
Berwin Yuan, CMNS Dean's Outstanding Teaching Assistant Award
ALUMNI
Tylar Clark-Winters (B.S. '18), Johns Hopkins University, NSF Graduate Research Fellowship
Yevgeniy Froimchuk (B.S. '16), UMD, NSF Graduate Research Fellowship
Caitlyn McCafferty (B.S. '15), University of Texas at Austin, NSF Graduate Research Fellowship
Bryan C. Dickinson (B.S. '05), University of Chicago, NSF CAREER Award
Samir Kaul (M.S. '05), Khosla Ventures, Harvard Business School Rock Venture Capital Partner
WE'D LOVE TO HEAR FROM YOU!
If you recently received an award or landed a new job, please send a brief description to chem-news@umd.edu so that we can share the great things you're doing with our community.
We are grateful to alumni and friends whose generosity supports current and future students. To learn more about how you can make a difference, please visit go.umd.edu/chemgiving.
The Department of Chemistry and Biochemistry
College of Computer, Mathematical, and Natural Sciences, University of Maryland
0107 Chemistry Building / 8051 Regents Drive / College Park, MD 20742
301.405.1788 / chem.umd.edu