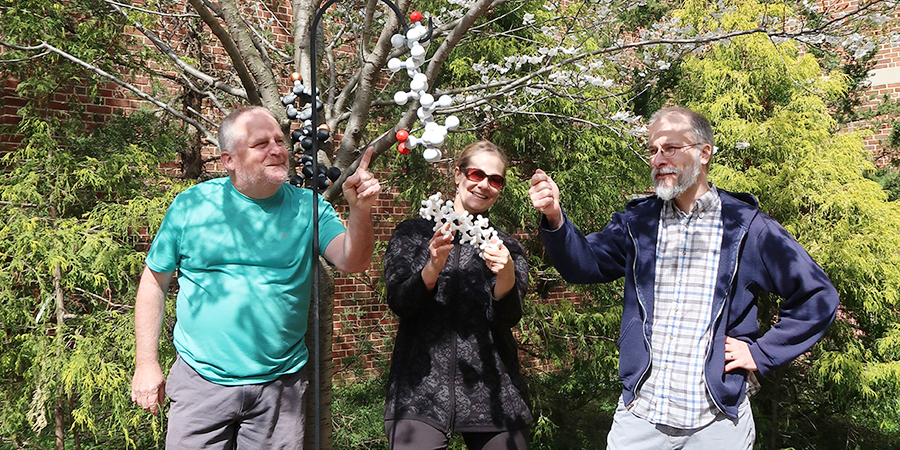 THE UNIVERSITY OF MARYLAND
CHEMISTRY & BIOCHEMISTRY NEWS
DeCember 2020
Message from the Chair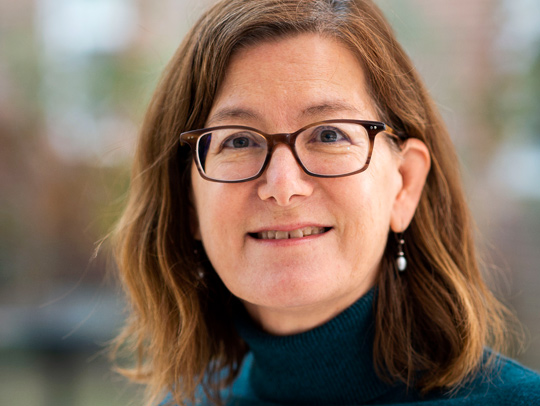 Greetings from the Department of Chemistry & Biochemistry! The resilience and exceptional achievements of our community in 2020 are a tremendous source of Terrapin Pride.
I invite you to read about important accomplishments in the stories featured below. I also want to recognize all who worked so hard to move signature events to a virtual format this year—including the Russell Marker Lecture, Professional Development Networking Night, and Tobin J. Marks Endowed Lecture in Chemical Discovery. Increased participation by alumni, parents and friends of the department in these virtual events has been wonderful.
We anticipate breaking ground on our new molecular sciences wing of the chemistry building in Summer 2021. Look out for updates and information on how you can help bring this new building online!
Faculty & Research
Jeffery Davis—Making Organic Chemistry Tangible with Botany, Art And 3D Printing
Students transform the chemistry courtyard into a living classroom and sculpture garden.
READ MORE »
William "Bill" Walters Retires on Golden Anniversary
One of UMD's first nuclear chemists reflects on a long journey.
READ MORE »
New Tools Sharpen 3D View of Large RNA Molecules
New technique developed by Kwaku Dayie breaks through a technology roadblock that limited RNA imaging for 50 years.
READ MORE »
John Fourkas Named SPIE Senior Member
Despite the challenges presented by COVID-19, Fourkas' accomplishments as a scholar and mentor continue to inspire.
READ MORE »
Dorothy Beckett Moderates COVID-19 Fireside Chat with Merdad Parsey '85
They discuss the drug development challenges Parsey is facing due to the pandemic as Gilead Sciences' chief medical officer.
WATCH THE VIDEO »
students & Alumni
Senior David Rekhtman Embodies the Spirit of Maryland
The senior was a finalist for the university's prestigious Spirit of Maryland Award. READ MORE »
Ph.D. Candidate Hongpeng Wang Studies the Big Impact of a Small World
Industry-leading tools help reveal the structure and function of proteins. READ MORE »
Department Hosted the Inaugural Tobin J. Marks '66 Lecture in Chemical Discovery
2019 Chemistry Nobel Laureate Stanley Whittingham spoke on the origins of the lithium battery and future challenges and opportunities. WATCH THE VIDEO »
Department Hosted Annual Russell Marker '23 Lecture
Laura L. Kiessling, Novartis Professor of Chemistry at MIT, spoke on glycans at the host-microbe interface. WATCH THE VIDEO»
Awards
Faculty and Staff Members, Alumni, and Students Receive Awards
We proudly recognize members of our community who recently garnered major honors, awards and promotions.
READ MORE »
Events
Commencement Ceremonies
Participate in the live virtual Campus Commencement Ceremony at 1 p.m. and then watch the pre-recorded CMNS Commencement Celebration video at 2 p.m. Both commencements will be available at commencement.umd.edu.
Help us push the frontiers of chemistry!
Consider making a gift to support redevelopment of the chemistry building. Wing one is scheduled to be replaced soon by a state-of-the-art building for research and training in the molecular sciences.
Make a Gift » Learn more »
WE'D LOVE TO HEAR FROM YOU!
If you recently received an award or landed a new job, please send a brief description to chem-news@umd.edu so that we can share the great things you're doing with our community.
We are grateful to alumni and friends whose generosity supports current and future students. To learn more about how you can make a difference, please visit
go.umd.edu/chemgiving
.