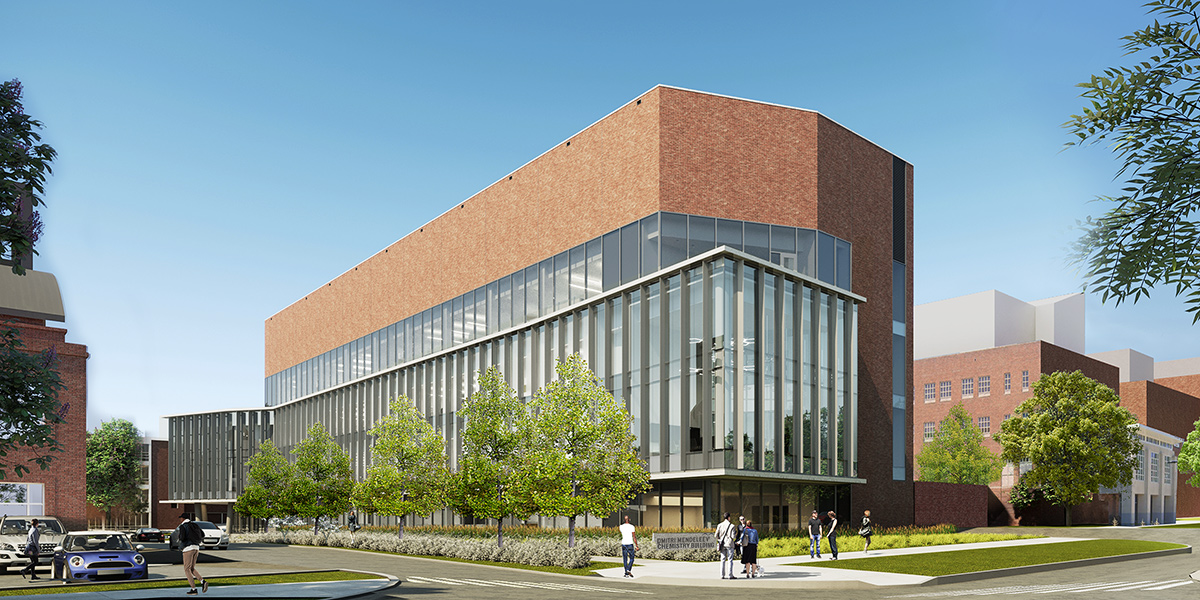 THE UNIVERSITY OF MARYLAND
CHEMISTRY & BIOCHEMISTRY NEWS
May 2021
Message from the Chair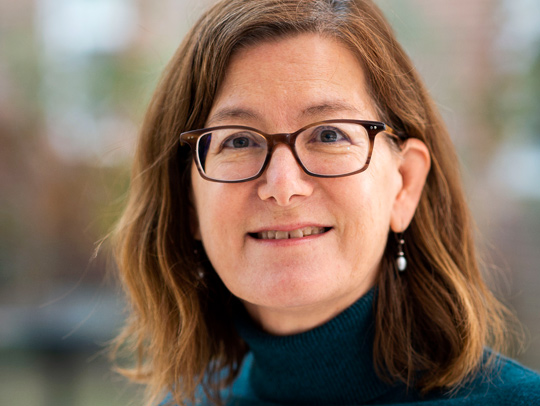 Greetings from the Department of Chemistry & Biochemistry! I hope that many of you will join next week's commencement festivities.
This spring, we worked tirelessly to relocate everything from Wing 1 to newly renovated spaces and make way for the demolition of Wing 1 this summer and subsequent construction of a new state-of-the-art facility. This fall, students will find a transformative student commons area for studying and collaboration that will feature an electronic periodic chart, made possible by the generosity of the late Jon Graff (B.S. '66, Ph.D. '71, chemistry).
I also want to congratulate faculty members Peter Nemes, Lyle Isaacs and David Fushman, and BioNMR facility manager Daoning Zhang for leading successful NSF and NIH instrumentation proposals that significantly enhance our core mass spectrometry and BioNMR facilities.
Read on for more news of the department!
Faculty & Research
Much More Than Just a Building
Associate Professor Efrain Rodriguez sees exciting new research opportunities ahead with new multimillion-dollar chemistry and biochemistry facility. READ MORE »
For Theoretical Chemist Pratyush Tiwary, It's All About Perspective
The assistant professor balances his life of high-level theory with down-to-Earth human connections. READ MORE »
Dorothy Beckett Transitions to NIH Leadership Role
She now directs the National Institute of General Medical Sciences' Division of Biophysics, Biomedical Technology, and Computational Biosciences. READ MORE »
students & Alumni
Senior Pavan Ravindra Wins 2021 Churchill Scholarship
He will use the scholarship to pursue graduate research on computer simulations of catalytic and environmental interfaces. READ MORE »
Senior Mikael Daniel Wants to Help Foster an Inclusive Environment
He serves on the department's Racial Diversity and Inclusion Steering Committee. READ MORE »
Leena Pade is a Cosmos Scholar with Chemistry in Her Blood
Ph.D. student went from visiting her father at work to working in his industry. READ MORE »
From a Passion for Science to a Successful Career in Biopharmaceutical Research
Michael Severino (B.S. '87, biochemistry) makes his mark as a leader in the pharmaceutical industry. READ MORE »
Awards
Faculty and Staff Members, Alumni and Students Receive Awards
We proudly recognize members of our community who recently garnered major honors, awards and promotions. READ MORE »
VIDEO
'Fun Science for Kids' Show
Grab your kids and make a lava lamp with us! This year for Maryland Day, we shared how to use items around your house to make a lava lamp. WATCH NOW »
Help us push the frontiers of chemistry!
Consider making a gift to support redevelopment of the chemistry building. Wing 1 is scheduled to be replaced soon by a state-of-the-art building for research and training in the molecular sciences.
Make a Gift » Learn more »
WE'D LOVE TO HEAR FROM YOU!
If you recently received an award or landed a new job, please send a brief description to chem-news@umd.edu so that we can share the great things you're doing with our community.
We are grateful to alumni and friends whose generosity supports current and future students. To learn more about how you can make a difference, please visit
go.umd.edu/chemgiving
.