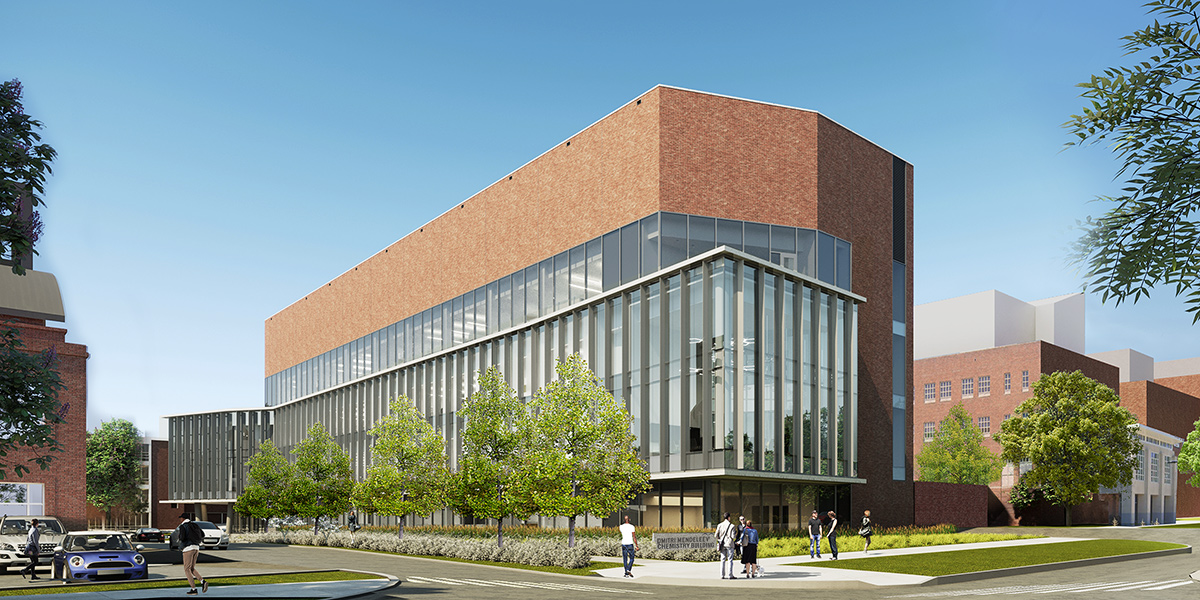 THE UNIVERSITY OF MARYLAND
CHEMISTRY & BIOCHEMISTRY NEWS
SEPTEMBER 2021
Message from the Chair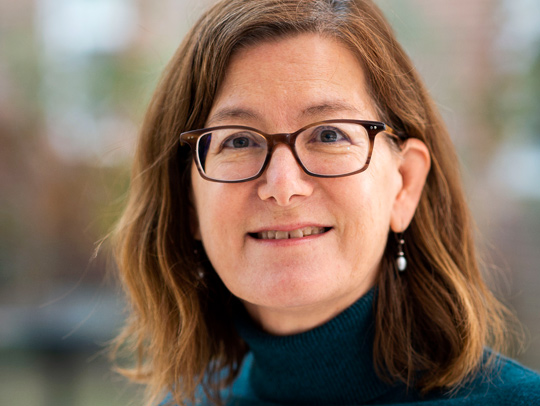 All of us in the Department of Chemistry & Biochemistry are thrilled by the return of students to campus and the launch of the fall semester. We will never again take for granted in-person classes, close collaborations, and departmental events—or complain about live seminars! As we officially broke ground on our new Chemistry Building in August, we couldn't help but be grateful that community and collaboration spaces are prominently featured in the design of this new research facility. I invite you to scroll down to watch videos of our celebratory groundbreaking event, highlighted research areas, and a dramatic farewell to Wing One. The future on Chemistry Lane is very bright!
A NEW CHEMISTRY BUILDING IS COMING
Catalyzing a New Era for Chemistry and Biochemistry
Construction has begun on the new 105,000-square-foot state-of-the-art Chemistry Building at UMD! Preview the building and its innovative features in this video. WATCH NOW »
Wing One Is History!
To make way for the new Chemistry Building on Chemistry Lane, Wing One was demolished after 50-plus years. WATCH NOW »
GROUNDBREAKING EVENT
UMD Breaks Ground on New Chemistry Building
The campus community and Maryland state officials gathered on August 24, 2021, to celebrate the groundbreaking of the new Chemistry Building, which will enable new discoveries and transformational research and innovation. Read or watch the highlights from the event. READ MORE » | WATCH NOW »
EXPANDING OUR RESEARCH EFFORTS
The new Chemistry Building will build on the department's innovations in advanced materials, biomolecular science and quantum chemistry.
Advanced Materials
Learn about efforts to develop recyclable catalysts, novel magnetic and carbon-based materials, next-generation energy storage and more. WATCH NOW »
Biomolecular Science
Learn about how the new building will expand UMD's breakthrough research in drug discovery and delivery, single-cell analysis and more. WATCH NOW »
Quantum Chemistry
Learn how UMD chemists are taking quantum to new heights—from quantum emitters to next-generation computer chips to unraveling the chemical origin of space. WATCH NOW »
HELP US PUSH THE FRONTIERS OF CHEMISTRY & BIOMOLECULAR SCIENCE!
| | |
| --- | --- |
| | Consider making a gift to help elevate the Department of Chemistry and Biochemistry and benefit future students and faculty members. Learn about opportunities to create your legacy or honor someone special in your life in the new Chemistry Building. Learn more » |
WE'D LOVE TO HEAR FROM YOU!
If you recently received an award or landed a new job, please send a brief description to chem-news@umd.edu so that we can share the great things you're doing with our community.
We are grateful to alumni and friends whose generosity supports current and future students. To learn more about how you can make a difference, please visit
go.umd.edu/chemgiving
.