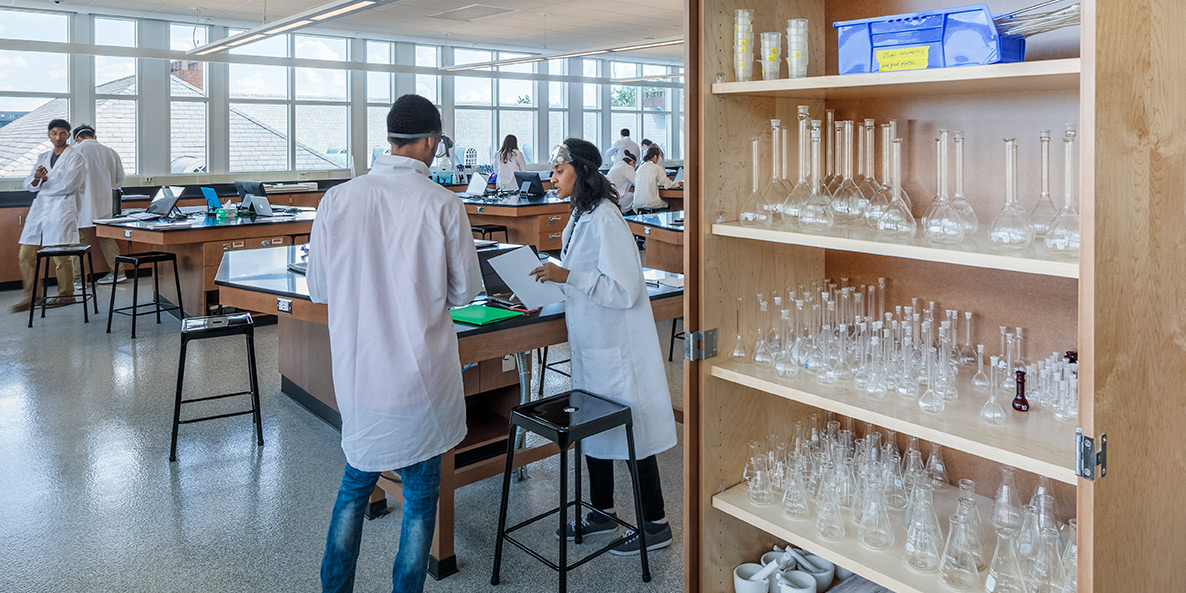 THE UNIVERSITY OF MARYLAND
CHEMISTRY & BIOCHEMISTRY NEWS
DECEMBER 2021
Message from the Chair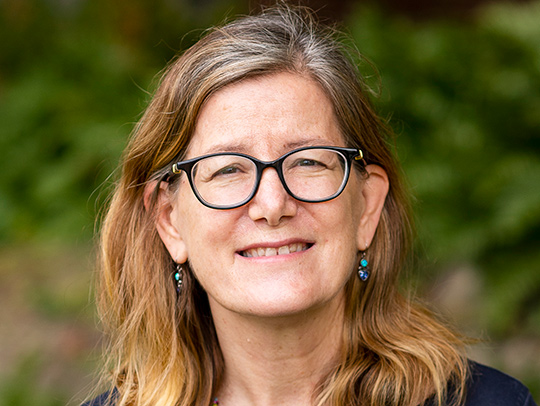 Greetings from the Department of Chemistry & Biochemistry! As the challenges and uncertainties of the pandemic continue, I am so grateful and inspired by the resilience, grace and achievements of our students, faculty and staff members. We are particularly proud of our December graduates and the unwavering support of family, friends and alumni. Read on for news and stories from your favorite department.
FEATURE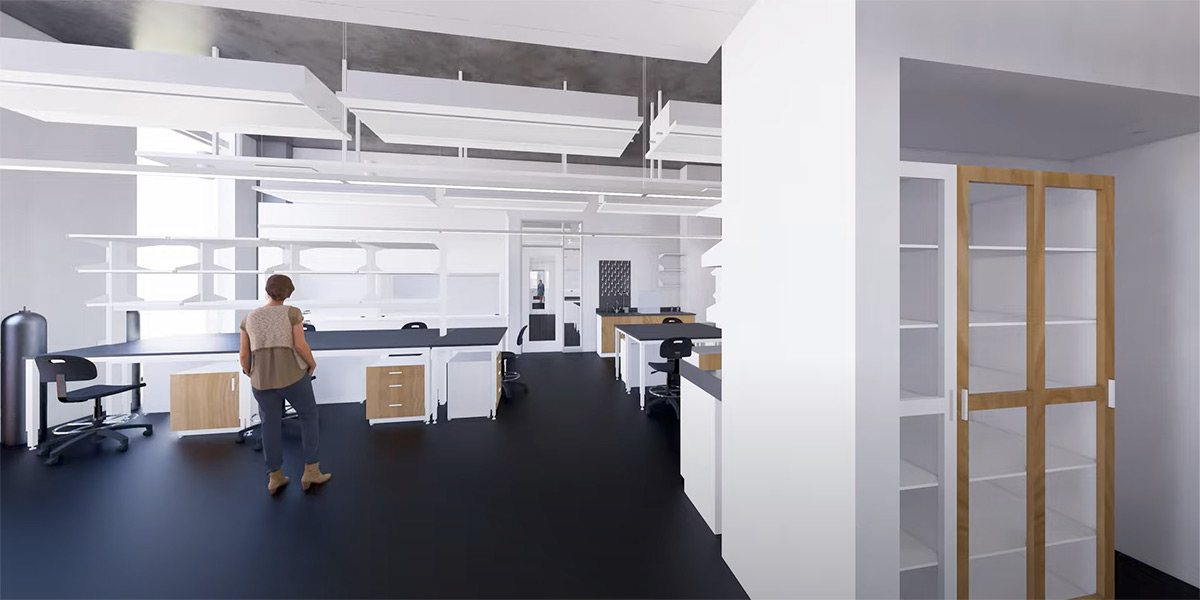 Frit, Fume Hoods and Flexibility


Everything you need to know about UMD's new Chemistry Building. Read More »
Faculty & Research
Philip DeShong to Retire in January 2022
Synthetic chemist looks back on his career making biologically "interesting stuff." READ MORE »
YuHuang Wang Named Fellow of the American Physical Society
The honor recognizes Wang's significant contributions to materials science. READ MORE »
Cell "Quakes" May Help Cells Respond to the Outside World
Garegin Papoian and Christopher Jarzynski explain how recently discovered earthquake-like disturbances occur in living cells. READ MORE »
Study Could Offer Hope to Pompe Disease Patients
Lai-Xi Wang develops a new method that could improve enzyme replacement therapy in people with the deadly inherited disease. READ MORE »
students & Alumni
Senior Chemistry Major Creates Model to Simulate Molecular Energy Transfer
Matthew Laskowski leads theoretical chemistry study during the pandemic. READ MORE »
Jie Li Develops New Technologies to Better Understand Tissue Formation
Chemistry Ph.D. candidate advances high-resolution mass spectrometry of individual live cells. READ MORE »
The Chemistry of Candy
Color chemist Rebecca Robbins (Ph.D. '95) shares her sweet success story at Mars Wrigley. READ MORE »
Understanding Pandemic-related Environmental Impacts
Shobha Kondragunta (Ph.D. '97) received the NOAA Administrator's Award, Two Group Department of Commerce Bronze Medals and the National Environmental Satellite, Data, and Information Service Collaboration Award for her work studying reduced air pollution during the shutdown. READ MORE »
Awards
Faculty and Staff Members, Alumni and Students Receive Awards
We proudly recognize members of our community who recently garnered major honors, awards and promotions. READ MORE »
HELP US PUSH THE FRONTIERS OF CHEMISTRY & BIOMOLECULAR SCIENCE!
| | |
| --- | --- |
| | Consider making a gift to help elevate the Department of Chemistry and Biochemistry and benefit future students and faculty members. Learn about opportunities to create your legacy or honor someone special in your life in the new Chemistry Building. Learn more » |
WE'D LOVE TO HEAR FROM YOU!
If you recently received an award or landed a new job, please send a brief description to chem-news@umd.edu so that we can share the great things you're doing with our community.
We are grateful to alumni and friends whose generosity supports current and future students. To learn more about how you can make a difference, please visit
go.umd.edu/chemgiving
.