View this email in a browser »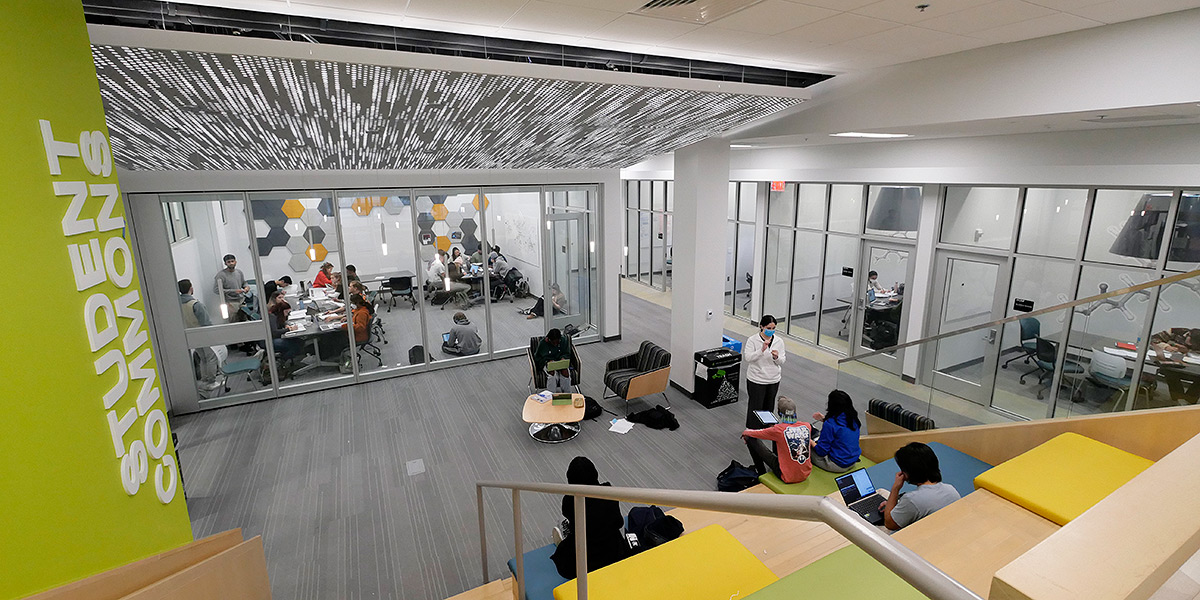 THE UNIVERSITY OF MARYLAND
CHEMISTRY & BIOCHEMISTRY NEWS

Message from the Chair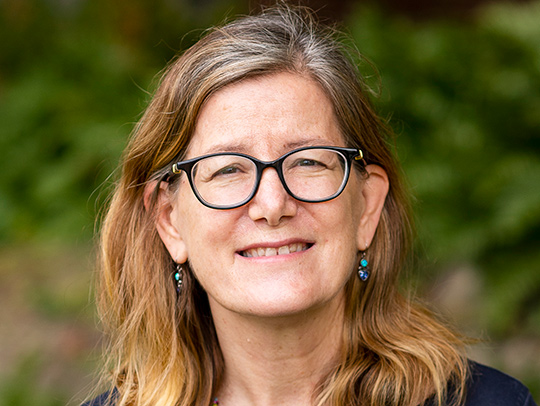 Greetings from the Department of Chemistry & Biochemistry!
This has been a wonderfully eventful semester, beginning with the opening of our new Student Commons (see photo above)—a state-of the-art studying and meeting space for students and student groups, followed by a visit from 2021 Chemistry Nobel Laureate David MacMillan and ending this month with 16 new chemistry and biochemistry graduates.
Our new Chemistry Building is rapidly taking shape and is already helping us to recruit the next generation of students, faculty and staff. We are so grateful for the generosity and support of our alumni and friends that make these projects possible!
Read on to learn about new members of our community and important accomplishments of our students, faculty and alumni in the stories featured below.
And please mark your calendar to join us April 27 for the Tobin J. Marks Lecture in Chemical Discovery to see all the changes on campus and share what you've been up to.
New Chemistry Building
Finding the Right Chemistry at UMD
With her research group tackling grand challenges and a new state-of-the-art lab in her future, materials chemist Mercedes Taylor is on a roll. READ MORE »
Grateful Terp Names First Space in New Chemistry Building
The anonymous donor named the Signature Dissertation and Meeting Room in honor of Sandra Greer, the first female chair of the department. READ MORE »
New Chemistry Building Update
Watch a video to see the latest construction progress on the new Chemistry Building, expected to open by the end of 2023. WATCH THE VIDEO »
Faculty & Research
Lyle Isaacs Creates Chemical Compound That Can Reverse Effects of Potentially Deadly Drugs
The method successfully counteracted two highly addictive drugs—fentanyl and methamphetamine—in lab experiments. READ MORE »
Myles Poulin Awarded $1.9M NIH Grant
He will use the award to further his research in bacterial biofilm production, a microbiological process with implications for the diagnosis, treatment and prevention of disease. READ MORE »
Maryland Quantum-Thermodynamics Hub Launches With $2M Grant
Christopher Jarzynski co-leads the hub that combines modern physics with Victorian-era science. READ MORE »
Millard Alexander Wraps Up 50-year University of Maryland Career
The Distinguished University Professor was celebrated during a retirement party in September. READ MORE »
Student & Alumni News
Budding Biochemist Nurtures Passion for Plants and Pharmacology
Joshua Cooksey's green thumb put him on a path to scientific discovery. READ MORE »
Our Graduate Students Work on the Frontiers of Molecular Science
See what our chemistry and biochemistry graduate students have to say about their experiences and opportunities at UMD. Watch the Video »
"It's Amazing Work To Be on This Journey"
Pavel Khrimian's (B.S. '00) biopharma startup sets its sights on cancer and inflammatory diseases with an ambitious mission and next-generation technology. READ MORE »
Changing the World From Lab to Boardroom
Judith Giordan (Ph.D. '80), former Fortune 100 executive and 2023 American Chemical Society president, shares her story about what catalyzed her to pursue chemistry. READ MORE »
Honors & Awards
| | |
| --- | --- |
| | We proudly recognize members of our community who recently garnered major honors, began new positions and more. READ MORE » |
In Memoriam
It is with much sadness that the department announces the passing of three members of our community.

Diane Canter (1957-2022), Staff Member (1984-2021), Chemistry &amp Biochemistry
Dr. Samuel Grim (1935 - 2022), Professor (1961 - 2003) and Professor Emeritus, Chemistry & Biochemistry
Dr. Angelo Volpe (1938-2022) (M.S. '62, Ph.D. '66, Chemistry), President of Tennessee Tech University (1987-2000)
Events
Tobin J. Marks Lecture in Chemical Discovery


Speaker: Craig Hawker, UCSB
We'd Love To Hear From You!
If you recently received an award or landed a new job, please send a brief description to chem-news@umd.edu so that we can share the great things you're doing with our community.
We are grateful to alumni and friends whose generosity supports current and future students. To learn more about how you can make a difference, please visit
go.umd.edu/chemgiving
.

The Department of Chemistry and Biochemistry
College of Computer, Mathematical, and Natural Sciences, University of Maryland
0107 Chemistry Building / 8051 Regents Drive / College Park, MD 20742
301-405-1788 /
chem.umd.edu