View this email in a browser »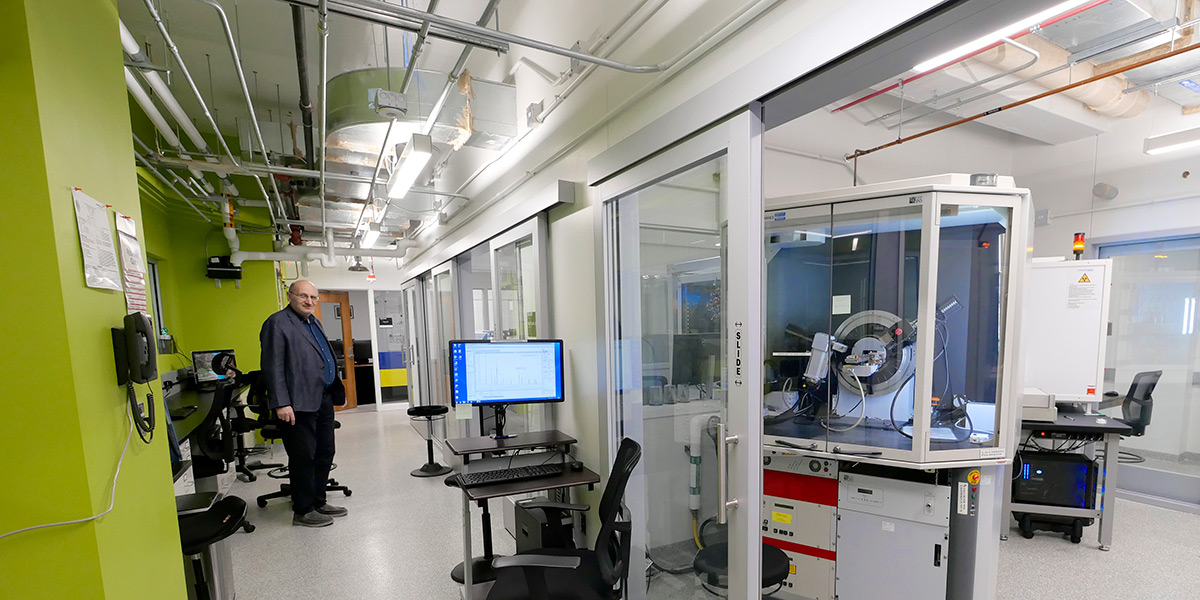 THE UNIVERSITY OF MARYLAND
CHEMISTRY & BIOCHEMISTRY NEWS

Message from the Chair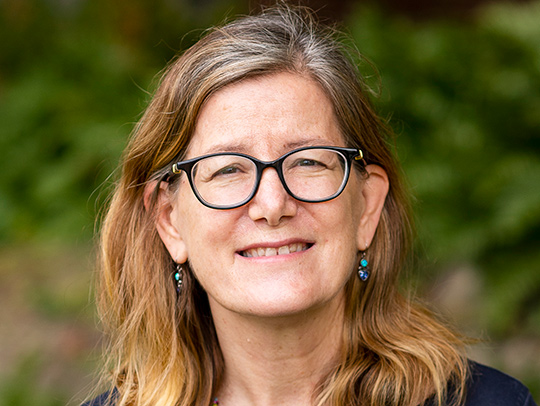 Greetings from the Department of Chemistry & Biochemistry! Our department's tent on Maryland Day was a magnet for emerging researchers who tried their hands at thermochromic slime, dry ice bubbles, color-changing bracelets and more. Kudos to Senior Lecturer Lenea Stocker and our student volunteers for bringing chemistry to UMD families and friends at this community event! I hope you'll join me in welcoming a new group of graduates to our alumni family this month following May commencement. Whether you are near or far from campus, we want you to stay connected. Please read on for stories on important accomplishments and transitions in your favorite UMD department.
New Chemistry Building
Preparing for the Next Pandemic
NSF CAREER awardee Jinwoo Lee looks forward to continuing his investigations into the Lassa virus and other infectious diseases when he moves into the new Chemistry Building. READ MORE »
Former Faculty Member Names Seminar Room in New Chemistry Building
The Mike and Jan Doyle Seminar Room will be located on the first floor of the new wing. READ MORE »
New Chemistry Building Update
Watch a video to see the latest construction progress on the new Chemistry Building, expected to open by the end of 2023. WATCH THE VIDEO »
Faculty, Research & STAFF
Synthetic Organic Chemist Xiaodong Michael Shi Joins UMD Faculty
Alum returns as a professor in the Department of Chemistry and Biochemistry this August. READ MORE »
'It's Been a Good Ride': Michael Montague-Smith Retiring in August 2023
The principal lecturer and director of undergraduate studies for the Department of Chemistry and Biochemistry reflects on life and his nearly two decades at UMD. READ MORE »
Size and Shape Matter: New Research Sheds Light on How Mesothelioma Develops
John Fourkas co-authored a study suggesting that the mechanism responsible for how immune cells "sense" harmful particles like asbestos fibers may play a role in how cancers develop in humans. READ MORE »
StudentS & Alumni
From Slime to Space Instruments and Solar Panels
Junior Shannon Ganley is an aspiring astrochemist ready to take on the grand challenges of tomorrow. READ MORE »
Project Plastic
Chemistry Ph.D. student George Caceres puts microplastics into perspective through his mass spectrometry research with the National Institute of Standards and Technology. READ MORE »
Hard Work, Teamwork and Fairness
Willie E. May (Ph.D. '77, chemistry) brings 50-plus years of research and administrative leadership experience to his new role as AAAS president-elect. READ MORE »
Finding the Future of Medicine
Stephanie Galanie (B.S. '10, biochemistry; B.S. '10, biological sciences) shares how her years at UMD shaped her path to success in synthetic biology and analytical chemistry. READ MORE »
Honors & Awards
| | |
| --- | --- |
| | We proudly recognize members of our community who recently garnered major honors, began new positions and more. READ MORE » |
We'd Love To Hear From You!
If you recently received an award or landed a new job, please send a brief description to chem-news@umd.edu so that we can share the great things you're doing with our community.
We are grateful to alumni and friends whose generosity supports current and future students. To learn more about how you can make a difference, please visit
go.umd.edu/chemgiving
.