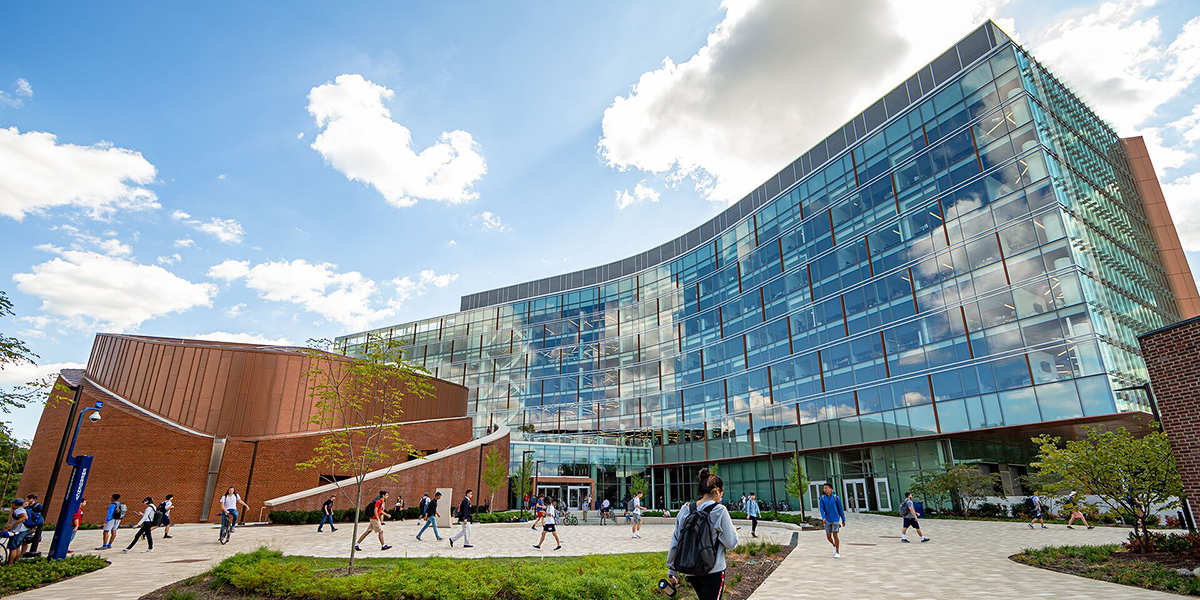 February 2021
The Monthly Build

A newsletter for the alumni, students, faculty, staff and friends of the University of Maryland's Department of Computer Science.
Features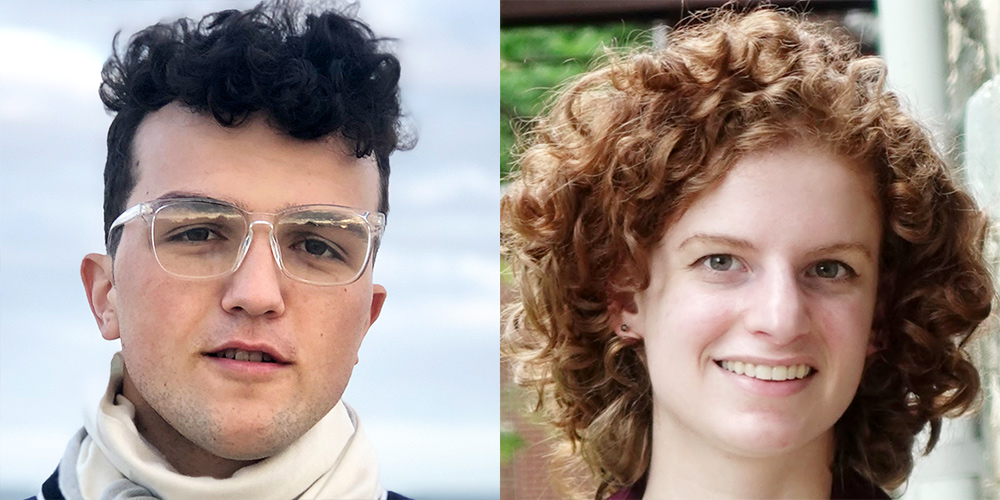 Two December Graduates First to Receive Machine Learning Specialization


The new concentration prepares CS undergraduates to work on the frontiers of technology. More »
Leilani Battle is Leveling the Playing Field
The assistant professor seeks ways to make database software more intuitive for non-data scientists.
More »

Inventing Solutions
Just two years after graduating, Brett Boyer is making his mark as co-founder of the software startup Datakwip. More »
Faculty and Staff
Daniel Abadi and Bonnie Dorr Named ACM Fellows
They joined 93 other researchers worldwide who were honored with this recognition bestowed on less than 1% of the organization's 100,000 members.
READ MORE »
John Dickerson Named One of "AI's 10 to Watch"
He received the honor from the journal IEEE Intelligent Systems for his research that solves practical economic problems using techniques from computer science, stochastic optimization and machine learning. READ MORE »
A New Meaning for Mental Health 'Screening'
New research project joins Aniket Bera with a psychiatrist to improve behavioral telehealth services. READ MORE »
UMD Team Receives Distinguished Paper Award at Programming Languages Symposium
Their paper presents the first fully verified optimizer for quantum circuits—called VOQC—implemented within a formal proof management system. READ MORE »
Guaranteeing Security and Efficiency in Gradually Typed Programs
David Van Horn's new paper proves it is possible to have both soundness and efficiency in a widely used development practice known as gradually typed programs. READ MORE »
Michelle Mazurek Named Co-Director of Maryland Cybersecurity Center
The center has fostered numerous collaborations in cyber-related research, education and technology development with major corporations that include Cisco Systems, ManTech, Tenable, Lockheed Martin and Northrop Grumman. READ MORE »
Alumni
Recent Alumni Invited to Virtual CS Career Fair
Alumni who graduated in the last 5 years are invited to attend the career fair on Tuesday, 2/16 from 2-7 p.m. To attend, create a Careers4Terps alumni account and register for the fair at careers.umd.edu/careers4terps. For more information about companies attending, visit cs.umd.edu/cscareerfair. If you have any questions, contact Miriam Friedman at miriam88@umd.edu.
Silicon Success: Careers in Science and Tech
Adam Blum (B.S. '88), CEO of Auger.AI, and Shravan Goli (M.S. '94), Chief Product Officer and Head of Consumer Revenue at Coursera, discuss pursuing a career in Silicon Valley. WATCH THE VIDEO »
studentS
UMD Students Join Forces with NASA to Design Next Generation Spacesuits
UMD is one of 20 teams competing in the SUITS 2021 Challenge, which tasks students with developing spacesuit information displays within augmented reality environments to assist astronauts in conducting spacewalks more effectively. READ MORE »
Two Undergraduates Receive Computing Research Association Outstanding Undergraduate Researcher Program Honors
The prestigious program—sponsored this year by Microsoft Research—recognizes undergraduate students in North American colleges and universities who show outstanding potential in an area of computing research. READ MORE »
Ph.D. Student Kevin Bock (B.S. '17, M.S. '18) Leads Team in Winning Applied Networking Research Prize
The prize—given by the Internet Society in coordination with the Internet Research Task Force—was awarded for a paper the team published in 2020 that addresses internet censorship. READ MORE »
Fatemeh Almodaresi and Yuan Su Receive Larry S. Davis Doctoral Dissertation Awards
The annual award recognizes outstanding doctoral dissertations in the department that convey excellence in their technical depth, significance, potential impact and presentation quality. READ MORE »
Faculty & Department in the News
01010010 01101111 01110011 01100101 01110011 00100000 01100001 01110010 01100101 00100000 01110010 01100101 01100100 00101100 00100000 01110110 01101001 01101111 01101100 01100101 01110100 01110011 00100000 01100001 01110010 01100101 00100000 01100010 01101100 01110101 01100101 00101100 00100000 01000011 01010011 00100000 01010100 01100101 01110010 01110000 01110011 00100000 01100001 01110010 01100101 00100000 01110100 01101000 01100101 00100000 01100010 01100101 01110011 01110100 00101100 00100000 01110111 01100101 00100000 01101011 01101110 01101111 01110111 00100000 01101001 01110100 00100111 01110011 00100000 01110100 01110010 01110101 01100101 00100001