View this email in a browser »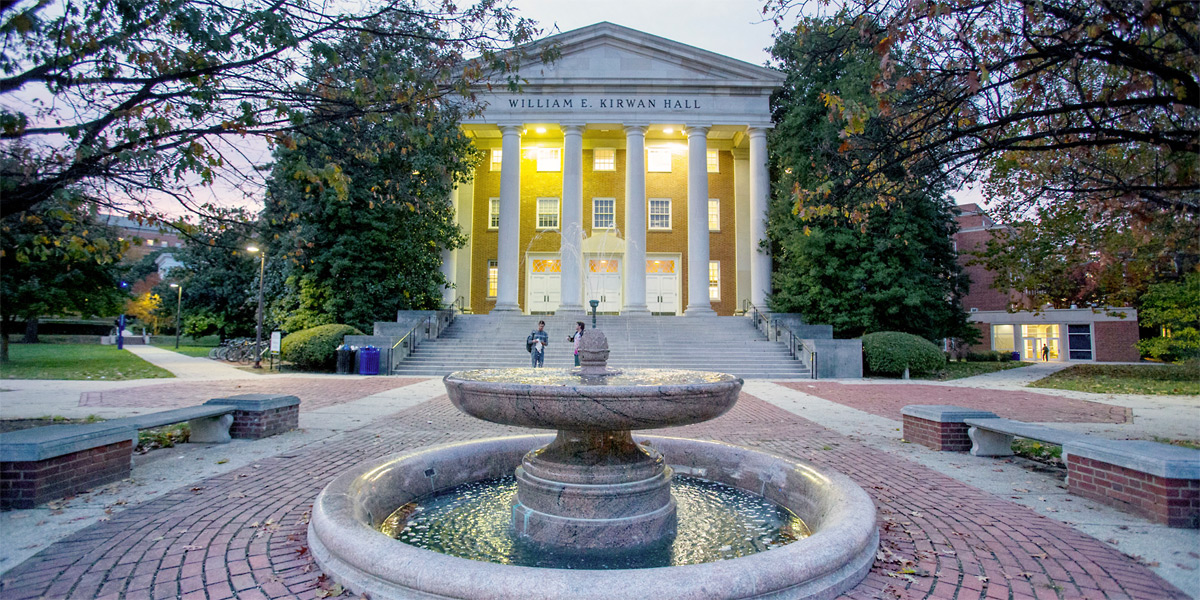 THE UNIVERSITY OF MARYLAND
Department of Mathematics News
December 2022
Message from the Chair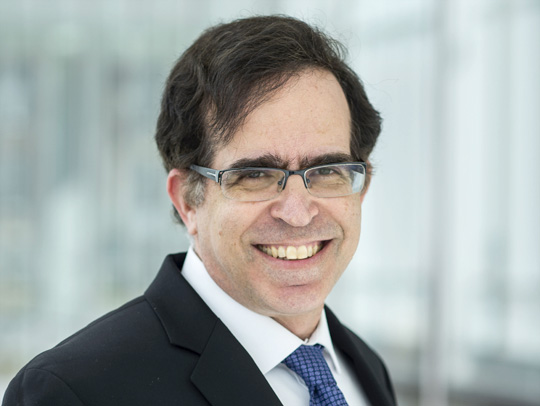 As we are heading toward the end of the fall semester, it is time to pause and think about all the great things that happened in the Department of Mathematics since our spring newsletter. We had a very busy summer, teaching a record number of students and preparing our facilities to welcome six new professors, a new lecturer and 12 new postdocs. While we still experienced some disruptions due to the COVID-19 pandemic, overall our activities returned to pre-pandemic levels, and it is wonderful to see so many visitors, in-person seminars and students all over the department (and, in particular, in the recently renovated James A. Yorke Rotunda).
A year ago, we announced the founding of the Brin Mathematics Research Center. The Brin MRC was created through a very generous gift from Professor Emeritus Michael Brin, his wife Eugenia and the Sergey Brin Family Foundation. Over the past year, our dedicated staff and the advisory board have been working all aspects of opening this new research center. I encourage you to read the news update below and come to one of the center's upcoming events. When we received this gift, we expected it to be a game-changer for the department. I am pleased to report that the center's activities and their impact on the department have already exceeded our expectations.
I invite you to read the stories below that highlight some of the achievements of our faculty, students and alumni. I also want to take this opportunity to congratulate Dmitry Dolgopyat for being appointed Distinguished University Professor, Konstantina Trivisa for being elected Fellow of the Association of Women in Mathematics, and Larry Washington and Abba Gumel for being elected Fellows of the American Mathematical Society.
I would like to wish our entire Math family Happy Holidays and a Happy New Year. Congratulations to all of our winter graduates and welcome 2023!
Faculty & Staff NEWS
Seven New Faculty Members Join Department
We welcomed three assistant professors, two professors, a visiting professor and a lecturer. More »

Mathematical Biologist Abba Gumel Uses Math to Tackle Grand Challenges and Save Lives
The new Michael and Eugenia Brin Endowed Chair in Mathematics conducts research at the nexus of climate change and infectious diseases. More »
Dmitry Dolgopyat Named Distinguished University Professor
This is the highest academic honor bestowed by the university. More »

Nearly 300 Courses Get Creative Boost, Including Four in Math
$2.7M in new grants will support experiential learning. More »
Department NEWS
Brin Math Research Center Off to Strong Start
New center hosted three workshops in the fall that brought mathematicians from all over the world to campus and has five more workshops planned for the spring. More »

Faculty Members, Alumni and Students Receive Awards
Read more about the members of our community who have been honored recently for their outstanding contributions to the university and the field of mathematics. More »
UMD Launches Master's Program in Bioinformatics and Computational Biology & Graduate Certificate in Quantum Computing
Designed specifically for working professionals, courses are taught by faculty experts in the evenings. More »
student NEWS
UMD Hosts Successful Summer REU on Modern Topics in Pure and Applied Mathematics
The intense eight-week program for undergraduates will be held again in summer 2023 and 2024. More »

18 Ph.D. Students Named Herbert A. Hauptman Fellows for 2022-23
The students' research interests range from algebraic geometry to number theory and applied mathematics. More »
Beyond the Numbers: Learning the Art and Philosophy of Mathematics
In UMD's unique Student Initiated Courses, student instructors can share their passions with their peers while developing invaluable leadership and teaching skills. More »

UMD Researchers Study Stereotypes in Artificial Intelligence Models
Math graduate student Anna Sotnikova wants to curb harmful language in natural language processing models. More »
Alumni News
From UMD to Wall Street and Beyond
Bill Fahrbach (B.S. '02) rides a rapid wave of success as a CFO in the technology world. More »

From Tracking IEDs to Tackling Math and CS
How Thomas Geisler (B.S. '21) transitioned from the U.S. Army to UMD and a career as a software engineer. More »
Events
Avron Douglis Lecture
Speaker: Maciej Zworski, UC Berkeley

Brin MRC Workshop on Rare Events
Organizers: Maria Cameron and Pratyush Tiwary, University of Maryland More »

Brin MRC Workshop on Branching Processes as Reaction-Diffusion Equations
Organizers: Leonid Koralov, University of Maryland; and Lenya Ryzhik, Stanford University More »

Distinguished Lectures in Geometric Analysis
Speaker: Sergiu Klainerman, Princeton University

Pi Day
Save the date for our annual Pi Day festivities!

Aziz Lecture
Speaker: Lexing Ying, Stanford University

Brin MRC Workshop on Human Behavior and Disease Dynamics
Organizers: Bill Fagan and Abba Gumel, University of Maryland More »

Brin MRC Workshop on Partial Hyperbolicity
Organizers: Dmitry Dolgopyat, University of Maryland; Federico Rodriguez Hertz, Penn State; and Amie Wilkinson, University of Chicago More »

Brin MRC Workshop on Frontiers of Numerical PDEs
Organizers: Andrea Bonito, Texas A&M University; Howard Elman, University of Maryland; Tobias von Petersdorff, University of Maryland; Enrique Otarola, Universidad Tecnica Federico Santa Maria, Chile; Abner J. Salgado, University of Tennessee; and Shawn W. Walker, Louisiana State University More »
WE'D LOVE TO HEAR FROM YOU!
If you recently received an award or landed a new job, please send a brief description to math-news@umd.edu so that we can share the great things you're doing with our community.
We are grateful to alumni and friends whose generosity supports current and future students. To learn more about how you can make a difference, please visit
go.umd.edu/givetomath
.

The Department of Mathematics
College of Computer, Mathematical, and Natural Sciences, University of Maryland
William E. Kirwan Hall / 4176 Campus Drive / College Park, MD 20742
301.405.5047 /
math.umd.edu