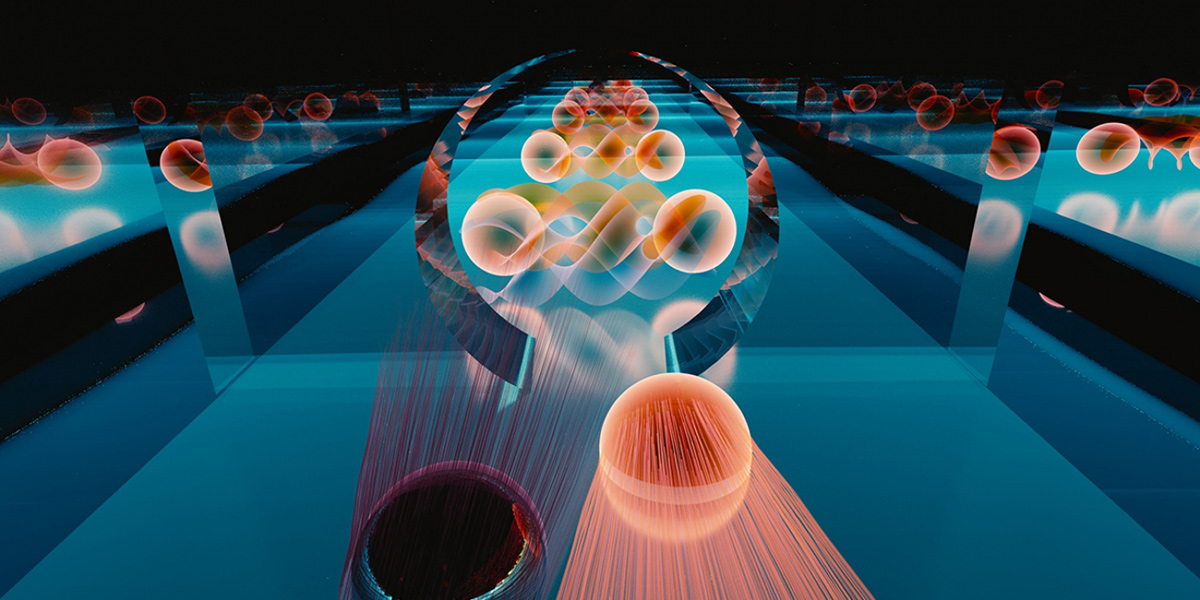 THE UNIVERSITY OF MARYLAND
Department of Physics News
February 2021
Message from the Chair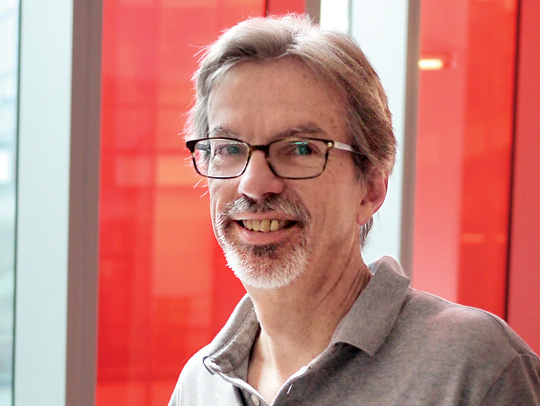 Despite the ongoing difficulties and disruptions of COVID-19, the department persists in fulfilling its dual missions of research and teaching. 
As you will read in this issue, many in-person lab courses have endured, with embedded precautions. In our research spaces, students, postdocs and faculty members—following the guidelines provided by experts in epidemiology and related disciplines—have persevered in their pursuit of physics. With careful adherence to public health principles, we have had no known cases of transmission in our teaching or experimental labs.
Heartened by this, and by the truly commendable efforts of vaccine researchers, we look forward to a future where objective, rational science—supported on foundations laid by physics—guides decisions about the future of society writ large.
~Steve
Faculty and Staff
Taking on Climate Change
Distinguished University Professor Ellen Williams bridges academia, business and government to address a grand challenge. READ MORE »
Pushing the Frontier of Intense Light-Matter Interaction Research
Professor Howard Milchberg's lab explores novel laser-created interactions that bring together many areas of physics and may be useful in research and industry. READ MORE »
Despite Pandemic, Physics Lab Courses Go On
Dedicated faculty and staff go above and beyond the call of duty to ensure physics labs continue under unprecedented conditions. READ MORE »
Detour Past Quantum Confusion
Interactive "Quantum Atlas" aims to familiarize concepts of once-exotic field rapidly entering everyday life. READ MORE »
studentS and Alumni
Senior Jorge Ramirez is Passionate About Inspiring Future Latinx Physicists
Ramirez hopes his story will help other Latinx people see themselves in the world of physics. READ MORE »
A New Age in Physics
16-year-old student Jeremy Shuler is likely the second-youngest Ph.D. student ever at UMD. READ MORE »
Ph.D. Student Batoul Banihashemi Excels at Leading the Class
Banihashemi won awards from the Graduate School and the Department of Physics for her work as a teaching assistant. READ MORE »
Making the Very Difficult to Understand Easy to Understand
Tech journalist Alan Henry (B.S. '02 physics; B.S. '02, astronomy) unlocks the complexities of science and technology, one story at a time. READ MORE »
Outreach
CU2MiP: Online and Expanded
The third Conference for Undergraduate Underrepresented Minorities in Physics offered information, inspiration and—for the first time—an invitation to high school students. READ MORE »
Awards & Notes
| | |
| --- | --- |
| | We proudly recognize members of our community who recently garnered major honors, began new positions and more. READ MORE » |
WE'D LOVE TO HEAR FROM YOU!
If you recently received an award or landed a new job, please send a brief description to physics-news@umd.edu so that we can share the great things you're doing with our community.
We are grateful to alumni and friends whose generosity supports current and future students. To learn more about how you can make a difference, please visit
go.umd.edu/givetophysics
.