View this email in a browser »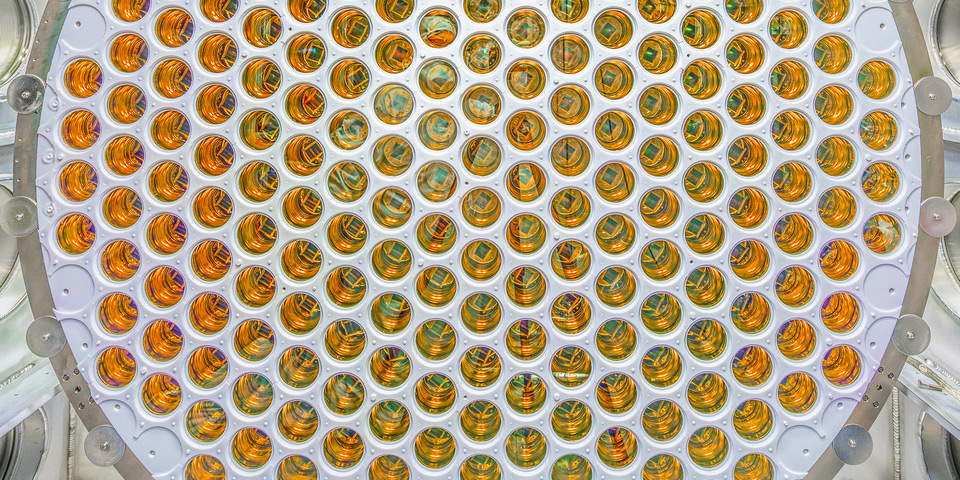 THE UNIVERSITY OF MARYLAND
Department of Physics News
February 2023
Message from the Chair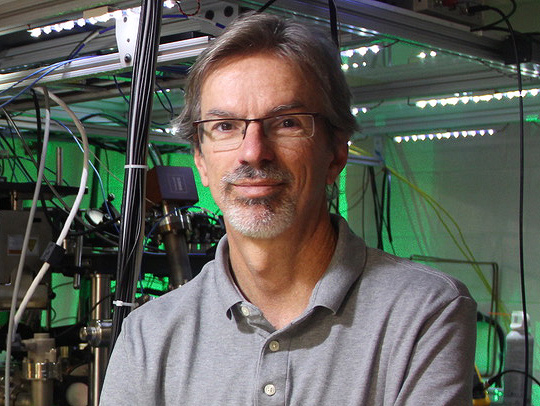 In this edition, we take you to a darkened hallway pierced by a powerful laser, to an old mine a mile deep below the Black Hills of South Dakota and into the Vortex where undergraduates master the art of making things. We introduce you to some of the bright and curious minds that enliven our department, explain a novel material with superconductive properties, and show the great range of careers and interests made possible by a physics education. We hope you enjoy reading about both the science and the people!
~Steve
Faculty, Staff & Research
UMD Physicists Hope to Strike Gold by Finding Dark Matter in an Old Mine
The team is searching for exotic particles called WIMPs at the Sanford Underground Research Facility in South Dakota. READ MORE »
When Higgs Fly
How a research decision in college set Physics Assistant Professor Christopher Palmer on a collision course with the Higgs boson. READ MORE »
Nathan Schine Twists Photons and Cools Atoms in a Unique Quantum Dance
The assistant professor and newest JQI Fellow manipulates atom and photon interactions in novel, well-controlled ways to simulate harder-to-probe quantum phenomena. READ MORE »
Electrons Take New Shape Inside Unconventional Metal
UMD physicists produced the first experimental evidence that one metal has electrons that preserve a more interesting, multi-lobed structure as they move around in a solid. READ MORE »
Laser Experiment Sets Record in Campus Hallway
UMD researchers set a record by guiding light in 45-meter-long air waveguides. READ MORE »
UMD Establishes Endowed Professorship in Quantum Computing
The professorship is funded by a $1 million gift from IonQ and matched by $1 million from the Maryland Department of Commerce. READ MORE »
Edward Ott Retires
The Distinguished University Professor and nonlinear dynamics expert joined UMD in 1979. READ MORE »
studentS and Alumni
Andrew Guo Embraced Community and Service at UMD
Alongside his research, Guo (Ph.D. '22) co-led an organization that introduces individuals from underrepresented groups to the physics and astronomy community. READ MORE »
Rehearsals, Recitals and Research
Senior Delina Levine talks about the three passions in her life—astronomy, music and physics—and how they influence her efforts in research and leadership. READ MORE »
Calling All Experimentalists, Designers, Fixers and Tinkerers
The Vortex Makerspace and PHYS 499X course offer unique hands-on learning experiences for physics students. READ MORE »
Taking the SMART Path
For sophomore physics major Isabelle Brooks, a Department of Defense scholarship sets the stage for her future. READ MORE »
Alum Jonathan Hoffman Heads Toward New Horizon in Navigation Science
Hoffman (M.S. '10, Ph.D. '14), a DARPA program manager, launched a program to build a compact, affordable and precise device that would help navigate in situations where a GPS signal is unavailable. READ MORE »
From Physics to Pharma
For Sylvie Ryckebusch (B.S. '87), a foundation in physics set the stage for success in pharma and biotech. READ MORE »
Awards & Notes
| | |
| --- | --- |
| | We proudly recognize members of our community who recently garnered major honors, began new positions and more. READ MORE » |
Events
To learn more about the lectures below and to see a complete list of upcoming colloquia, visit umdphysics.umd.edu/events/physicscolloquia.html.
W.J. Carr Lecture on Superconductivity and Advanced Materials
"Phase-sensitive Josephson Interferometry of Unconventional Superconductors and Exotic Quantum Materials"
Speaker: Dale J. Van Harlingen, University of Illinois

Irving and Renee Milchberg Endowed Lecture
"Bioethics and the Rules-Based International Order"
Speaker: Jonathan Moreno, University of Pennsylvania
WE'D LOVE TO HEAR FROM YOU!
If you recently received an award or landed a new job, please send a brief description to physics-news@umd.edu so that we can share the great things you're doing with our community.
We are grateful to alumni and friends whose generosity supports current and future students. To learn more about how you can make a difference, please visit
go.umd.edu/givetophysics
.

0208 Physical Sciences Complex
4296 Stadium Dr. / College Park, MD 20742
301.405.3401 /
umdphysics.umd.edu