View this email in a browser »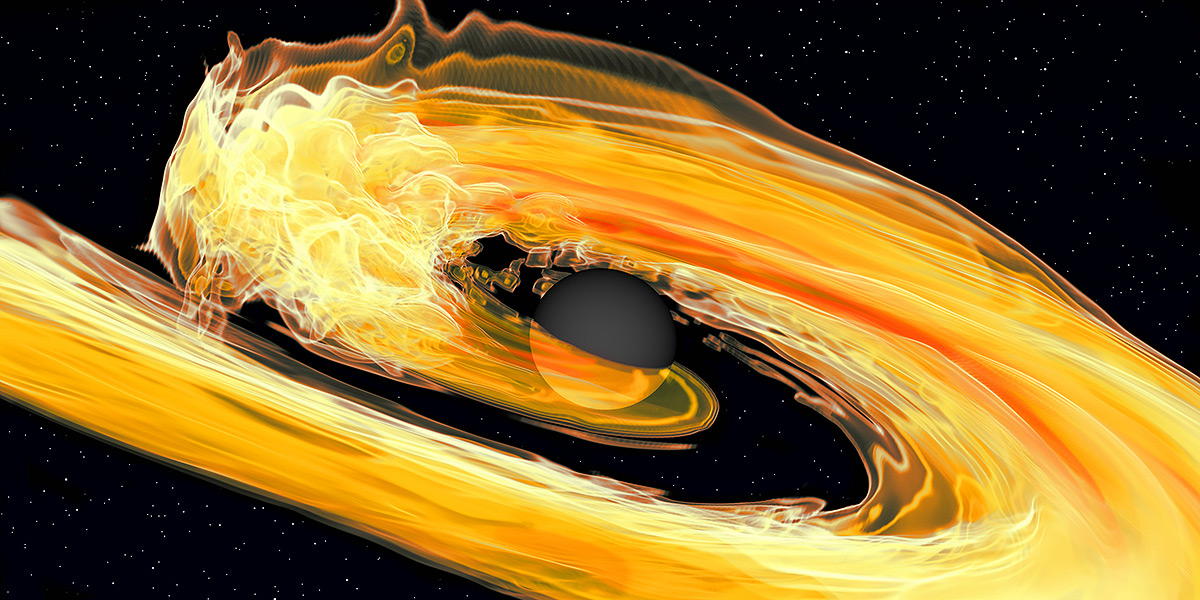 THE UNIVERSITY OF MARYLAND
Department of Physics News
September 2023
Message from the Chair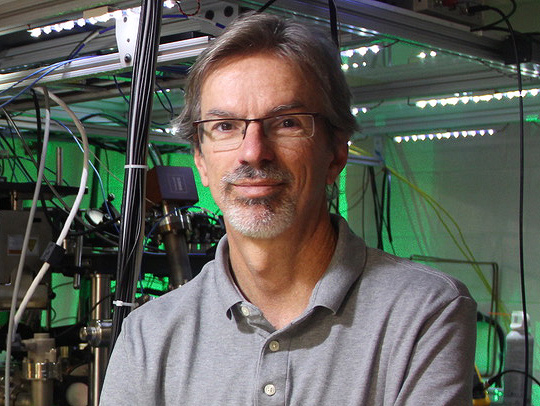 A few years ago, I was walking one afternoon to get some coffee with a former department chair who said, "This is the best #$%# job in the world!" Although he may have been referring to the flexibility to drop everything for a cup of coffee, I think it was really more an expression of the joy of physics and academia—the excitement of new physics driven by the continual recharging of the engine with new students, postdocs and faculty. I hope that you enjoy as much as do I reading about our enthusiastic students and early-career scientists in this issue.
Unfortunately, with growth sometimes comes loss. In July, our discipline and our campus lost a most gracious and sagacious elder and educator, Professor Emeritus Charles W. Misner.
A theorist who was part of UMD's impressive efforts to understand gravity and relativity, Charlie pursued physics until his death at 91. Unfailingly loyal and supportive of the department, he established both the Charles W. Misner Endowed Lectureship in Gravitational Physics and—thanks to Stephen Hawking—the Joseph Weber Endowment for Gravitational Physics.
We look forward to recalling Charlie with a memorial in College Park on Saturday, November 11. Nobel Laureate Kip Thorne, Charlie's good friend and co-author, will give a public talk on Friday, November 10. When we determine the exact details, we will add them to Charlie's memorial page. You are most welcome to attend these events and reconnect with the department.
~Steve
Faculty, Staff & Research
Brian Clark Hunts for the Most Elusive and Energetic Neutrinos
The new assistant professor brings with him a wealth of experience from the IceCube experiment, Askaryan Radio Array and Radio Neutrino Observatory. READ MORE »
Sasha Philippov Investigates Plasmas Surrounding the 'Most Mysterious and Exotic Objects in the Universe'
Since joining UMD in May 2022, Philippov has taken on several new projects, including the modeling of electrodynamic processes related to neutron stars and black holes. READ MORE »
Advocating for Quantum Simulation of Extreme Physics
Associate Professor Zohreh Davoudi published a whitepaper laying out the case for funding quantum simulation research in particle physics. READ MORE »
studentS and Alumni
Ph.D. Student's Initiative Led to Numerous Research Collaborations and Accolades
Jacob Bringewatt knocked on doors and began diverse collaborations with several UMD researchers, which earned him several awards. READ MORE »
Physics on the Field
As co-president of the UMD Physics Undergraduate Committee and a promising researcher, junior Sarah Waldych works to make physics fun for everyone. READ MORE »
Deven Bowman Named 2023 Goldwater Scholar
He was among 413 Goldwater Scholars selected from 1,267 nominees nationally. READ MORE »
From Particle Physics to Artificial Intelligence
Brian Calvert's (Ph.D. '15) unexpected career journey to "exactly where I want to be" as co-founder of the AI startup Graft. READ MORE »
In Memoriam
| | |
| --- | --- |
| | It is with much sadness that the department announces the passing of several members of our community. READ MORE » |
Awards
| | |
| --- | --- |
| | We proudly recognize members of our community who recently garnered major honors, began new positions and more. READ MORE » |
Events
To learn more about the events below and to see a complete list of upcoming colloquia and talks, visit umdphysics.umd.edu/events.html.
Physics is Phun: Physics in Motion!
Geared to a high school audience and designed to educate and entertain, the program will be offered on both Friday and Saturday nights. Learn More »

Shih-I Pai Distinguished Lecture
"Generation, Detection and Application of Twisted Waves of Light and Neutrons"
Speaker: Charles Clark, National Institute of Standards and Technology

Paint Branch Distinguished Lecture in Applied Physics
"Opening the Infrared Treasure Chest with JWST"
Speaker: John C. Mather, NASA

Richard E. Prange Prize Lecture
"The Magic of Moiré Quantum Matter"
Speaker: Pablo Jarillo-Hererro, MIT

Lecture and Memorial Service in honor of Professor Emeritus Charles W. Misner
Speaker: Nobel Laureate Kip Thorne
WE'D LOVE TO HEAR FROM YOU!
If you recently received an award or landed a new job, please send a brief description to physics-news@umd.edu so that we can share the great things you're doing with our community.
We are grateful to alumni and friends whose generosity supports current and future students. To learn more about how you can make a difference, please visit
go.umd.edu/givetophysics
.


0208 Physical Sciences Complex / 4296 Stadium Dr. / College Park, MD 20742
301.405.3401 /
umdphysics.umd.edu