The UMD Department of Astronomy
cordially invites you to the inaugural
Mike A'Hearn Lecture
"In Honor of Professor Mike A'Hearn: The Exploration of Pluto and the Kuiper Belt"
---
with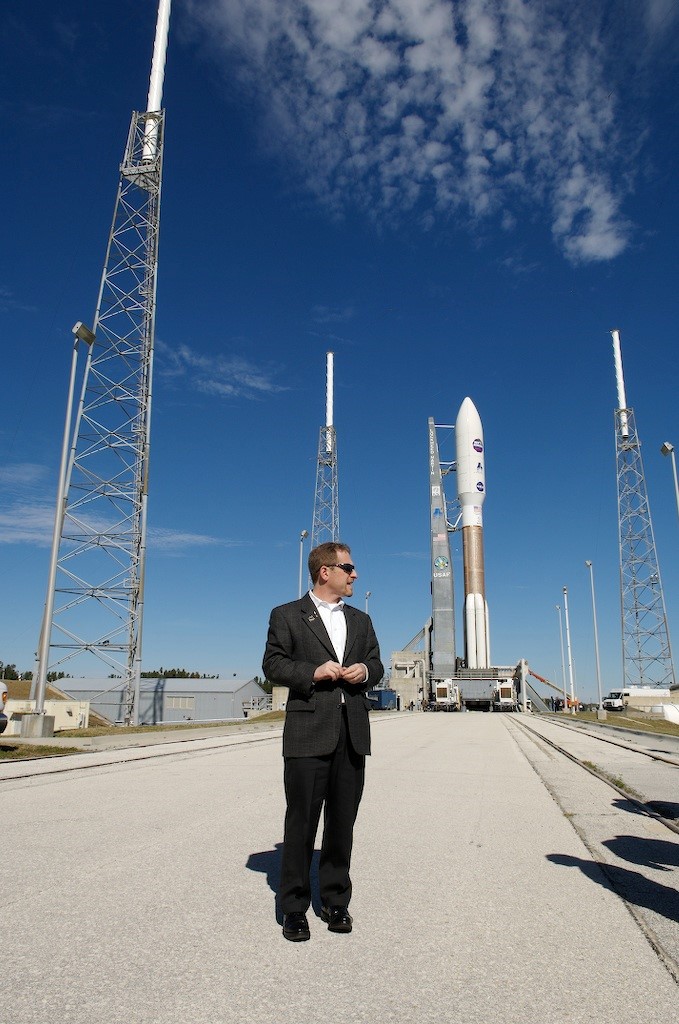 S. Alan Stern
Associate Vice President of the Space Science and Engineering Division at Southwest Research Institute® and Principal Investigator of NASA's New Horizons Mission to Pluto
Wednesday, April 20, 2022
4:15—5 p.m. Reception, outside ESJ Room 0202
5—6 p.m. Lecture, ESJ Room 0202
(Floor map)
ABOUT THE TALK
NASA's New Horizons mission, conceived in 2001 and launched in 2006, explored Pluto and its system of moons in 2015 and made the first reconnaissance flyby of an ancient Kuiper Belt Object in 2019. Stern will describe the project, its scientific basis and history, and many of the discoveries made about these frontier worlds so many billions of miles away in space. The talk will be rich in stunning imagery of these newly explored places. Stern will also reflect on his professional relationship with Professor A'Hearn throughout his career and point out his many accomplishments.
ABOUT THE SPEAKER
Dr. Alan Stern is a planetary scientist with experience on 29 space mission teams, 14 of which he played a principal investigator role. Among those missions, he is the leader of NASA's New Horizons, the first mission to explore the planets and planetesimals of the Kuiper Belt—the farthest exploration of worlds in history. Dr. Stern's primary research expertise centers on the worlds of the outer solar system and their origin. In 2007 and 2008, he led NASA's entire $5.5B science program from Washington, D.C. He is an experienced commercial pilot and has also conducted numerous research missions from NASA F-18s and other high-performance U.S. Air Force, NASA and commercial jet aircraft. He is a former board chair of the Commercial Spaceflight Federation and a board member of KinetX Corporation and Voyager Space Holdings Corporation. He is a member of the U.S. National Science Board, has twice been named to the Time 100 and has published over 330 peer-reviewed scientific papers. In 2020, NASA selected him to fly as a crew member aboard a Virgin Galactic suborbital space mission expected in 2022. He currently serves as an executive in the Southwest Research Institute, a large U.S. R&D house, and in World View, a high-altitude ballooning company. He has been selected as a crew member aboard a submersible dive to the Titanic in 2022.
ABOUT THE LECTURE
Ralph Pass (B.S. '68, M.A. '72, Ph.D. '78, mathematics) established the Mike A'Hearn Endowed Lectureship in 2020 in memory of UMD Distinguished University Professor of Astronomy Michael "Mike" Francis A'Hearn (1940-2017). Pass worked on all the manned Apollo missions and other NASA projects and credited A'Hearn as one of the top influencers of his academic life.
A renowned cometary astronomer, A'Hearn is perhaps most recognized as principal investigator and project leader of the spacecraft mission, Deep Impact, which resulted in the close exploration of two comets. However, his interests and reputation were broad and far beyond the cometary field. While UMD was his home, his reach encompassed the entire planetary astronomy community and the scientific community overall—both nationally and internationally. He was a brilliant scientist, a respected and influential collaborator, an inclusive team leader, and a most encouraging mentor to countless undergraduate and graduate students as well as young scientists. His legacy in the scientific community is remarkable.
Questions? Contact Barbara Hansborough at barbarah@umd.edu or 301-405-1508.