You are cordially invited to the
Dean's Voices of Inclusive Excellence Lecture
"Imposter Thoughts and Career Development: Let's Talk About It"
presented by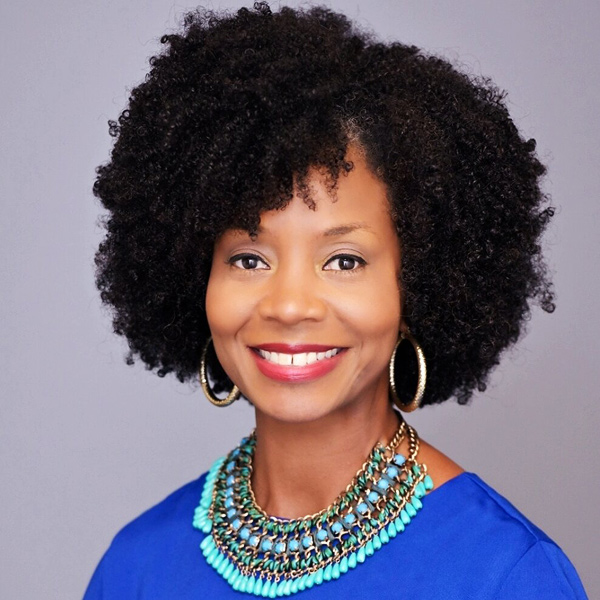 Ericka Boone, Ph.D.
Director, Division of Biomedical Research Workforce
Office of Extramural Research, National Institutes of Health
---
Monday, May 1, 2023
4:30 p.m. Reception, ESJ Sculpture Lounge
5 p.m. Lecture, ESJ 0224
(Floor map)

---
About the Talk
During this talk, you will develop additional understanding of how imposter thoughts can impact career development and growth opportunities; discuss personal coping strategies that can be utilized to recognize and negate imposter thoughts; and discuss how institutional culture can perpetuate feelings of profession imposterism and how institutional leadership can take greater responsibility in growing and sustaining more supportive environments.
About the Speaker
Recently appointed as the director for the Division of Biomedical Research Workforce within the NIH Office of Extramural Research, Dr. Boone is tasked with providing leadership on the development, implementation, and evaluation of policies and programs to train, sustain, and enhance the diversity of the future of the biomedical research workforce.
Prior to this position, she served as the director of the NIH Division of Loan Repayment. While in that role, Dr. Boone was responsible for administering and providing leadership for the NIH Loan Repayment Programs (LRP) as well as representing NIH on matters related to the operations, policy development and evaluation of the LRP. Dr. Boone has also served as a health scientist administrator in the Office of Science Policy and Communications at the National Institute on Drug Abuse where she developed targeted science-based publications, outreach initiatives and other activities to educate a variety of audiences about the science of drug use, abuse and addiction.
Dr. Boone also serves on UNITE, NIH's initiative to identify and address structural racism. She co-chairs Committee E, which is charged with evaluating and changing NIH policies, cultures and structures to promote enhanced workforce diversity.
For her role in these efforts, Dr. Boone has won several NIH Awards of Merit and NIH Director's Awards. Prior to coming to NIH, Dr. Boone conducted research at the University of Illinois at Chicago and Emory University. Dr. Boone's academic background includes a B.A. in biology from Talladega College and a Ph.D. in biobehavioral health from The Pennsylvania State University.
This event is hosted by the CMNS Diversity & Inclusion Advisory Council and co-sponsored by the Integrated Life Sciences program in the Honors College.
If you have a question about this event, please contact Abby Robinson at abbyr@umd.edu or 301-405-5845.