Science on Tap
A monthly lecture series at UMD that explores the latest discoveries in science and technology in a relaxed atmosphere with food and drink
"Wild(life) Tales of Hate and Love in the Pollination World"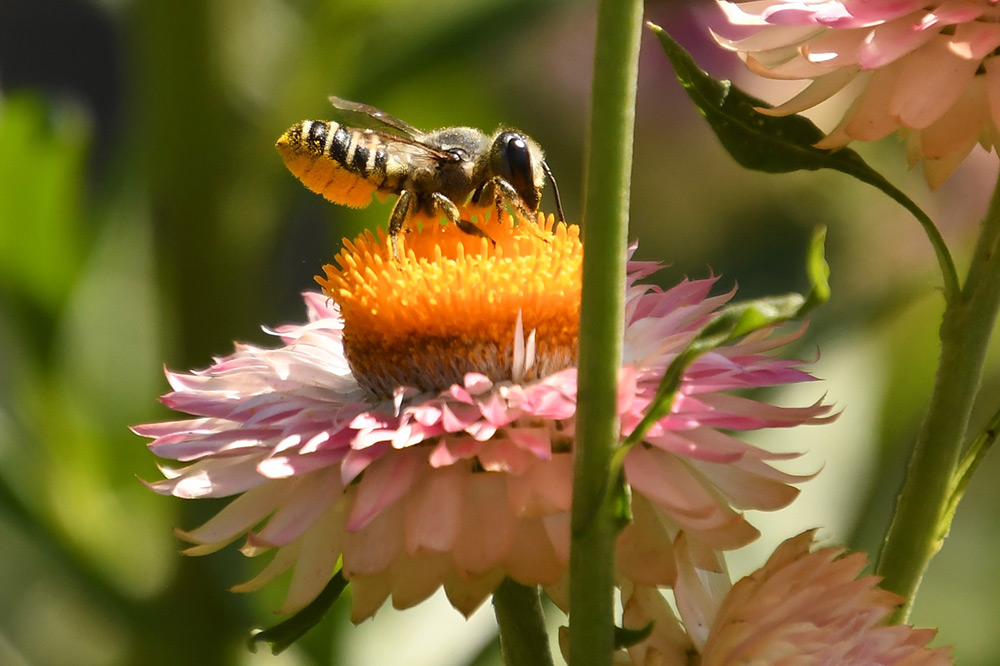 A leafcutter bee, Megachile pugnata. Credit: Katy C. Evans.
---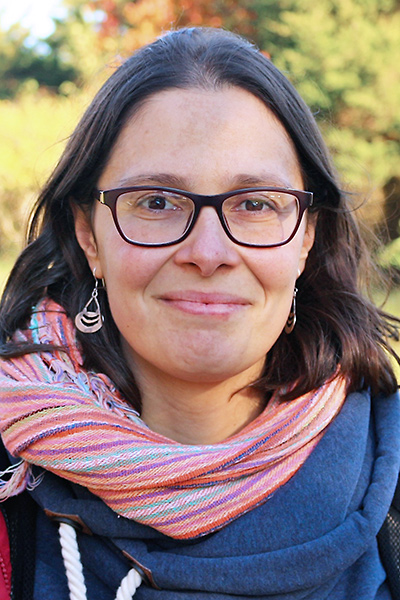 AnahÍ EspÍndola
Department of Entomology, University of Maryland
Monday, February 27, 2023
Doors open at 6 p.m.
Lecture begins at 6:30 p.m.
Ledo Pizza
4509 Knox Rd.
College Park, MD 20740
Paid parking is available in the attached city garage, which guests can enter on Yale Avenue. Guests may enter the event venue via the Ledo entrance on the corner of Knox Road and Yale Avenue.
Food service and beverages will be available for purchase at the event or by pre-order on order.ledopizza.com/menu/ledo-pizza-college-park. 
Questions? Contact Abby Robinson
at abbyr@umd.edu or 301-405-5845.
Subscribe to Receive Science on Tap Emails
---
About the Talk
In this talk, I will introduce the audience to several aspects of what we know about the natures of plant-pollinator interactions and how this drives their evolution and is at the foundation of many of the management decisions and recommendations given to protect pollinators and biodiversity. Through a travel across the biology of pollination interactions and their conflicts, the audience will be exposed to their importance to humans and ecosystems, their main forces of evolution, and how scientists are able to transform this information on ways to improve their conservation and survival.
About the Speaker
Dr. Anahí Espíndola is from Argentina and is a first-generation assistant professor in the Department of Entomology at the University of Maryland. With her research group, she studies how the environment drives the ecology and evolution of plant-pollinator interactions, using genomic, ecological, and experimental approaches. Anahí is passionate about science communication, regularly contributes to the blog of the UMExtension Home and Gardening Information Center (Maryland Grows) and is a co-creator, contributor and manager of the popular outreach blog in Spanish "Extensión en Español." Anahí studied biology at the National University of Córdoba (Argentina) and at the University of Neuchâtel (Switzerland), where she also received her master's and PhD. She did two post-docs at the University of Idaho, funded by the Swiss and U.S. National Science Foundations.