Science on Tap
A monthly lecture series at UMD that explores the latest discoveries in science and technology in a relaxed atmosphere with food and drink
"Looking Up: A Molecular Perspective at Astronomical Complexity"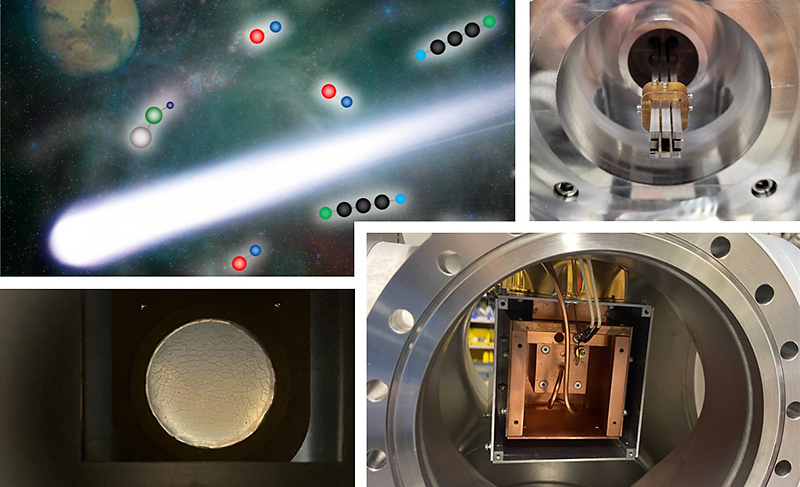 ---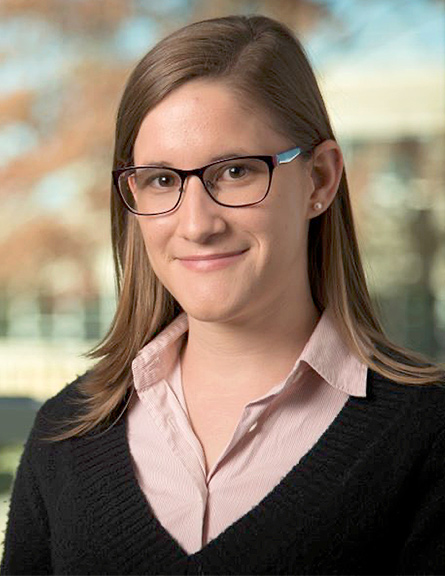 Leah Dodson
Assistant Professor
UMD Department of Chemistry and Biochemistry
Monday, April 10, 2023
Doors open at 6 p.m.
Lecture begins at 6:30 p.m.
Ledo Pizza
4509 Knox Rd.
College Park, MD 20740
Paid parking is available in the attached city garage, which guests can enter on Yale Avenue. Guests may enter the event venue via the Ledo entrance on the corner of Knox Road and Yale Avenue.
Food service and beverages will be available for purchase at the event or by pre-order on order.ledopizza.com/menu/ledo-pizza-college-park. 
Questions? Contact Abby Robinson
at abbyr@umd.edu or 301-405-5845.
Subscribe to Receive Science on Tap Emails
---
About the Talk
The new molecules astronomers are discovering in space keep astrochemists on their toes! Many of the molecules observed in astrophysical objects are totally outlandish by traditional perspectives: long linear unsaturated carbon chains, metals in surprising charge states, and strained ring structures have all challenged chemists to think beyond terrestrial conventions in explaining how these molecules form and react, and where they fit into the overall cycle of planetary and stellar evolution. The challenge to laboratory astrochemists like us is to study this exotic chemistry under the relevant physical conditions—most importantly the low temperatures of space. In this talk, I will explain the lengths we go to study chemical reactions at temperatures down to 10 K. Come hear about all of the exceptions to the rules (lies) you were taught in your introductory chemistry courses!
About the Speaker
Dr. Leah Dodson is an assistant professor in the Department of Chemistry and Biochemistry at the University of Maryland. She started her independent career at Maryland in 2019, where her group studies the reactivity, spectroscopy, and dynamics of exotic chemical systems inspired mostly by discoveries in astrochemical sciences, but also extended to atmospheric and combustion chemistry. She received her B.S. in chemistry (2010) at Case Western Reserve University where she worked with Carlos Crespo-Hernández to study the photodegradation of pharmaceutical pollutants in natural water sources. She then moved to the California Institute of Technology where she obtained her Ph.D. in chemistry (2016) with Mitchio Okumura studying the spectroscopy and kinetics of reactive species in atmospheric and combustion systems. Her doctoral work capitalized on collaborations with multiple government labs, and she took several trips to the Advanced Light Source in Berkeley, Calif. to work with David L. Osborn and his team from Sandia National Laboratories studying photoionization spectroscopy and reaction kinetics via multiplexed synchrotron-based approaches. Her graduate work was supported by two research fellowships from the EPA (STAR) and Sandia (Campus Executive). After completing her degree, she moved to Colorado where she was a NIST NRC Postdoctoral Fellow working with J. Mathias Weber to develop cryogenic ion spectroscopy techniques at JILA. Originally from Pennsylvania, Dr. Dodson enjoys being back on the East Coast where the leaves change color in the fall, though she misses the vineyards of California and the hikes with real elevation changes in Colorado.