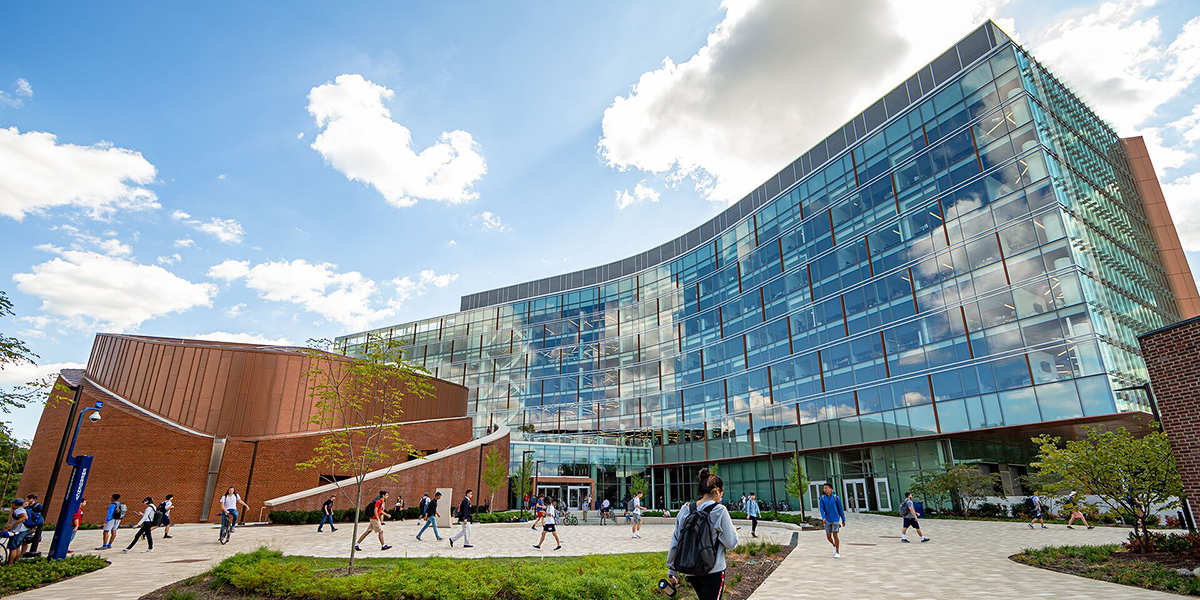 The Monthly Build

A newsletter for the alumni, students, faculty, staff and friends of the University of Maryland's Department of Computer Science.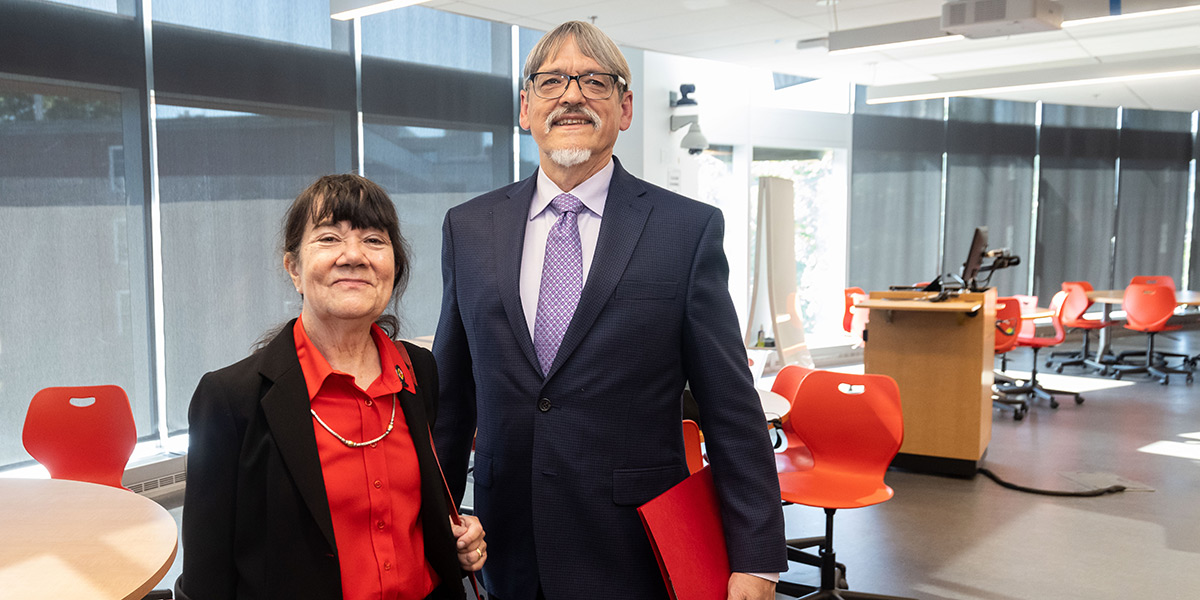 CS Alums Craig and Sharon Stanfill Give Back To 'Foundational' Department
The Stanfills named a classroom in the Brendan Iribe Center and made a $3 million estate gift to establish an endowed chair in enterprise computing. Read More »
FEATURES
Kyle Orland (B.S. '04) Authors New Book About the Puzzling Origins of Minesweeper
Wordplay is all in a day's work for the seasoned video game writer. Read More »

Hitting His Stride—In Athletics and Academics
Senior Maxwell Myers conquers the challenges of track and computer science and clinches a career opportunity at Microsoft. Read More »
Faculty & Research
Computer Science Faculty Receive Five Inaugural UMD Grand Challenges Grants
The projects aim to address digital accessibility; microbiome science; values-centered artificial intelligence; effective and equitable weather forecasting in a changing climate with machine learning; and accurate, equitable and transparent genetic ancestry inference. READ MORE »
Abhinav Shrivastava Receives NSF CAREER Award
He will use the funding to advance computers' understanding of temporal phenomena, the term used to describe observable changes over time. READ MORE »
Xiaodi Wu Receives Sloan Research Fellowship
He will use the fellowship to further his work identifying ways to bridge the gap between the theoretical foundation of quantum computing and the limitation of realistic quantum machines. READ MORE »
Ming Lin and Samir Khuller Elected to Computing Research Association's Board of Directors
They will serve from July 1, 2023 through June 30, 2026. READ MORE »
Do We Need a National Algorithms Safety Board?
Ben Shneiderman says faulty machine learning algorithms risk safety and threaten bias. READ MORE »
A Hive of Discoveries
From bee drones to assistance robots, Yiannis Aloimonos works on the cutting edge of artificial intelligence, developing next-generation drones and robotic technologies that have the power to change our lives. WATCH THE VIDEO »
Book Authored by Ben Shneiderman Wins Literary PROSE Award
The book, Human-Centered AI, won the computing and information sciences category. READ MORE »
Students
UMD Students Win Fourth Place in Putnam Mathematical Competition
CS major Clarence Lam helped UMD earn a No. 4 ranking among 456 institutions in one of the most prestigious mathematics contests for undergraduates in North America. CS major Philip Guo also placed in the top 200 individual scores. READ MORE »
UMD Teams Land Top Three Spots in Regional International Collegiate Programming Competition
CS major Colin Galen and graduate students Mohammad Mahdavi and Keivan Rezaei will represent UMD in the North American Championship with coaches Mohammad Hajiaghayi and Peyman Jabbarzade. WATCH THE VIDEO »
Alumni
Apply to UMD's Professional Master's or Graduate Certificate Programs in Data Science, Machine Learning, Bioinformatics and Computational Biology, and Quantum Computing
Deadline for U.S. domestic students to apply is June 30, 2023. READ MORE »
We are grateful to alumni and friends whose generosity supports current and future students. To learn more about how you can make a difference, please visit
cs.umd.edu/giving
.

Brendan Iribe Center for Computer Science and Engineering
8125 Paint Branch Dr. / College Park, MD 20742
301.405.2662 /
cs.umd.edu