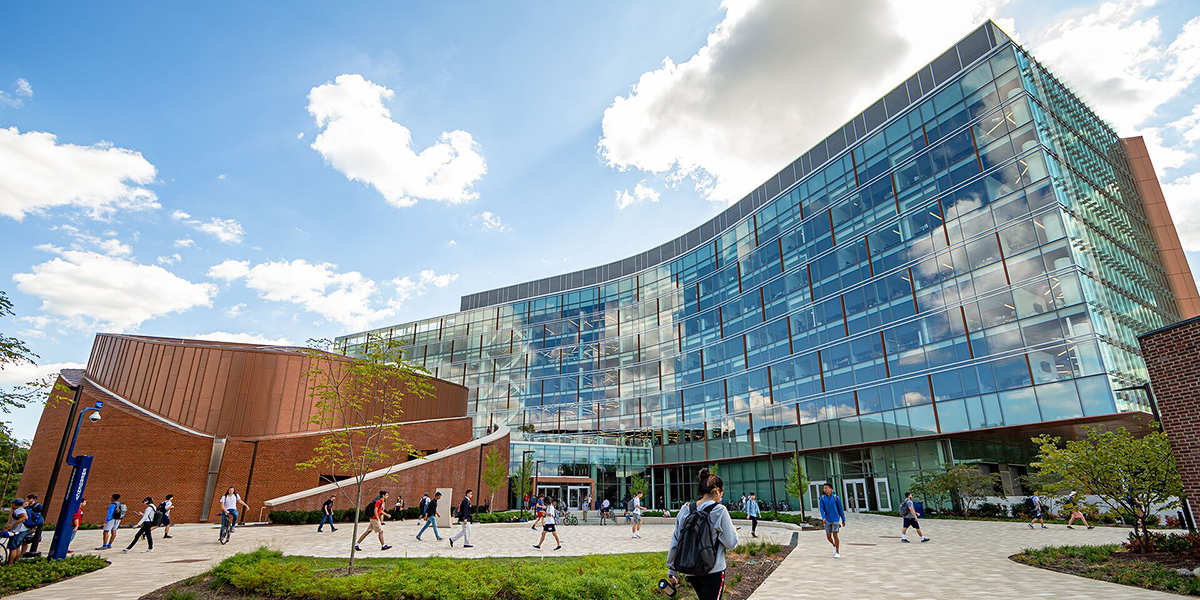 The Monthly Build

A newsletter for the alumni, students, faculty, staff and friends of the University of Maryland's Department of Computer Science.
Features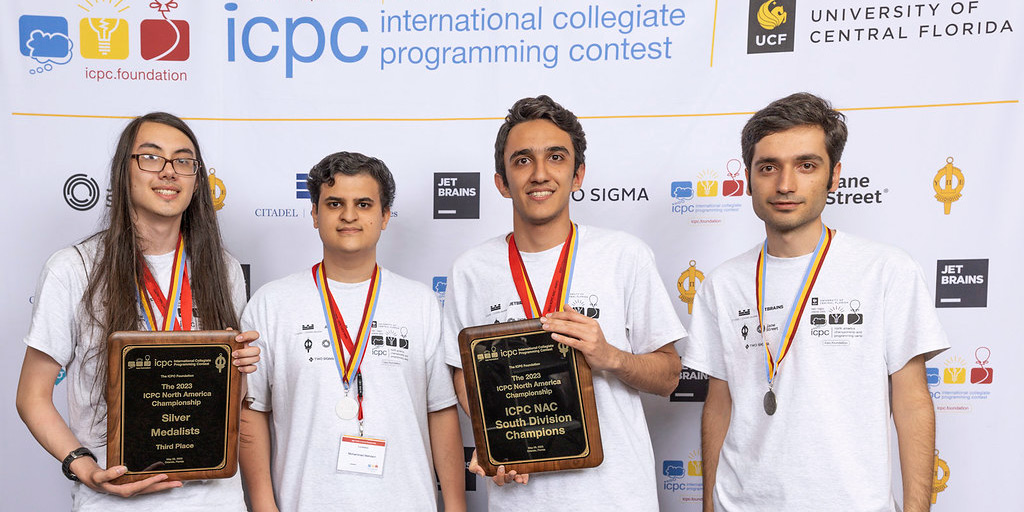 UMD CS Students Earn Silver Medal at International Collegiate Programming Contest
Colin Galen, Mohammed Mahdavi and Keivan Rezaei advance to the World Finals, which will be held in Egypt in November 2023. Read More »
Tech Trailblazer Bryant Lee '06 Streamlines Cybersecurity
With his vision for cutting-edge technology and unbridled entrepreneurial spirit, Lee continues to leave a lasting impact through his tech ventures. Read More »

Ph.D. Student's Innovative Technology for the Visually Impaired Honored at CHI 2023 Conference
Jiasheng Li's touchscreen technology breaks barriers for the visually impaired and advances accessibility. Read More »
Faculty & Research
Hal Daumé III Navigates the Risks and Ethical Challenges of Artificial Intelligence
Championing ethical AI, Daumé is on a mission to harness the power of technology safely and responsibly. READ MORE »
Christopher Metzler and Collaborators at Rice University Develop Imaging Technology That Can 'See' Hidden Objects
NeuWS is an innovative full-motion video technology for enhanced visibility in adverse conditions. READ MORE »
A Wearable Robotic Assistant That's All Over You
Huaishu Peng envisions plenty of applications for the little wearable robot, including monitoring health and teaching proper workout techniques. READ MORE »
Fardina Alam Joins Department to Teach Courses in New Data Science Minor
The recent Ph.D. graduate from George Mason University brings an extensive background in data science, computational biology and machine learning. READ MORE »
Christopher Kauffman Joins Department as Senior Lecturer
Kauffman is one of two new instructors who will join the department in fall 2023. READ MORE »
Soheil Feizi Receives Amazon Research Award
The award will allow him to continue his work on mitigating spurious correlations in deep learning. READ MORE »
UMD Researchers Present 23 Papers at ICRA 2023
The conference highlights UMD's advanced research in robotics and automation. READ MORE »
UMD Researchers Present 26 Papers at 2023 Computer Vision and Pattern Recognition Conference
Participation stimulated meaningful discussions, fostered new collaborations and will inspire future breakthroughs in the field. READ MORE »
AI Chatbots Lose Money Every Time You Use Them, and That Is a Problem
Tom Goldstein explains that companies aren't deploying their best versions of AI chatbots to the public because of high operating costs. READ MORE »
Ben Shneiderman and Other Experts Call for Dedicated Agency for AI Regulation
The suggestion comes as Washington grapples with advances in artificial intelligence. READ MORE »
Students
Graduate Student Vinu Sankar Sadasivan Receives Kulkarni Foundation Summer Research Fellowship
Sadasivan will use the fellowship to continue his research into issues of security and privacy in artificial intelligence. READ MORE »
Two Undergrads Receive CMNS Alumni Network Summer Awards
The awards will enable the students to conduct research and present at scientific conferences over the summer. Read More »
Graduate Student Wins Alexander Prize from the Department of Mathematics
Jin-Peng Liu, who was advised by Andrew Childs, was recognized for his contributions to the development of quantum algorithms. Read More »
Alumni
Alum Receives ACM SIGCOMM Doctoral Dissertation Award
Kevin Bock (B.S. '17, M.S. '18, Ph.D. '22) received the award for his research developing algorithms to evade nation-state internet censorship. READ MORE »
EVENTS
50th Anniversary Celebration


Save the Date to celebrate the Department of Computer Science's golden anniversary on campus.
We are grateful to alumni and friends whose generosity supports current and future students. To learn more about how you can make a difference, please visit
cs.umd.edu/giving
.


Brendan Iribe Center for Computer Science and Engineering / 8125 Paint Branch Dr. / College Park, MD 20742 / 301.405.2662 /
cs.umd.edu