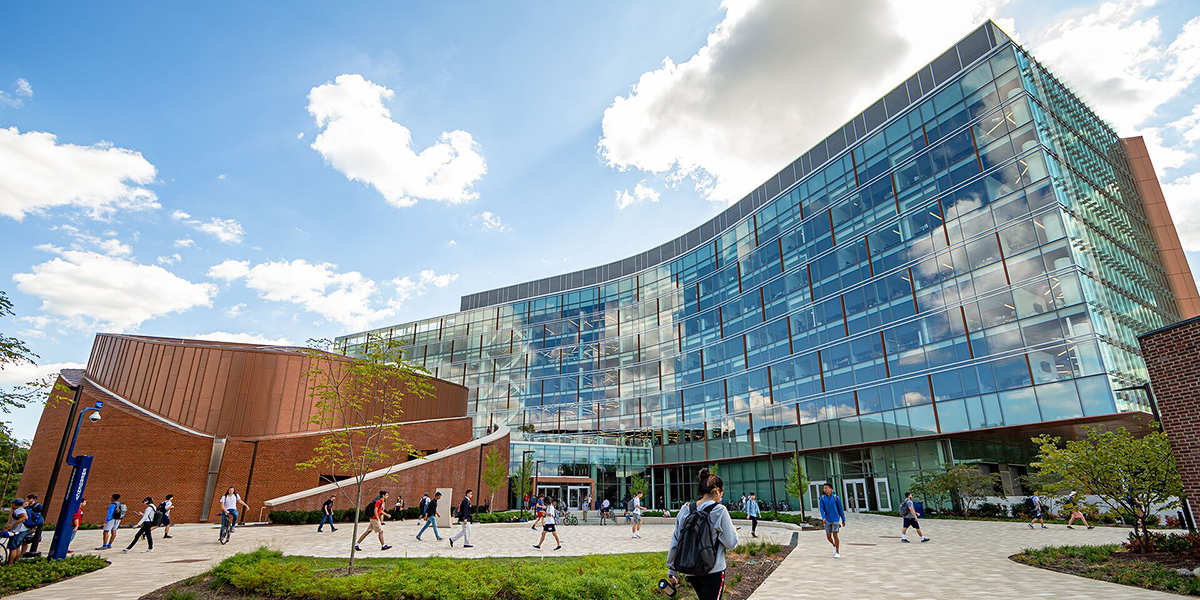 The Monthly Build

A newsletter for the alumni, students, faculty, staff and friends of the University of Maryland's Department of Computer Science.
Features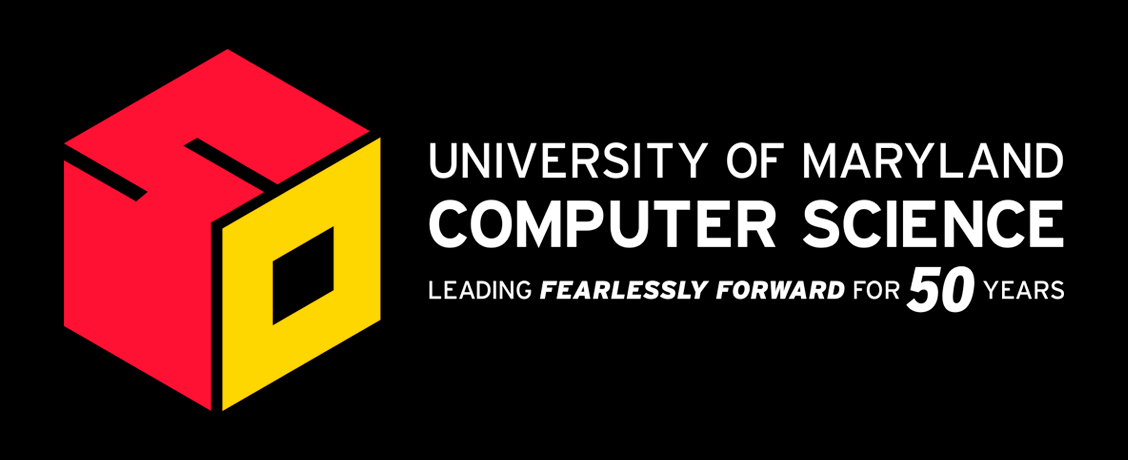 Department of Computer Science to Host 50th Anniversary Celebration on October 7, 2023
The event will celebrate a history of excellence in computer science education, research, and innovation. In addition to opportunities for networking and fellowship, this event will also feature panel discussions, interactive demonstrations, poster presentations, activities for children, tours of the Brendan Iribe Center and more. Read More »
2023 Faculty Promotions Announced
Fawzi Emad, Soheil Feizi, Tom Goldstein, Dave Levin, Nelson Padua-Perez and Xiaodi Wu were promoted in summer 2023. Read More »

A Green Transformation in Research Labs, Driven by UMD Student Entrepreneurs
Computer science major Oliver D'Esposito envisions a future where every lab is equipped with efficient power management systems, contributing to a significant reduction in energy waste. Read More »
Faculty & Research
Leo Zhicheng Liu Recognized with NSF CAREER Award for Data Visualization Research
Liu's work explores new abstractions, techniques and tools to democratize the creation of interactive data visualizations. READ MORE »
Soheil Feizi Receives Prestigious ARO Early Career Program Award
The funding supports efforts to provide a comprehensive and fundamental understanding of provable robustness in dynamic and adaptive learning setups, leading to practically useful methods with theoretical guarantees. READ MORE »
Alan Liu Joins the Department From Boston University
A systems, networking and applied algorithms researcher, Liu will join UMD in fall 2023 as an assistant professor. READ MORE »
Computer Science Faculty Take Part in the Maryland Initiative for Digital Accessibility (MIDA)
MIDA aims to change technology design research and practice so that it involves disability communities as equal partners from the beginning of the design process and accessibility is proactively built in. READ MORE »
UMD Researchers Uncover Privacy Risks in Cellphones Purchased at Police Auctions
A two-year study found that 27% of the phones they successfully bid on contained personal data. READ MORE »
Daniel Gottesman Discusses Current State of Quantum Computing
The Brin Family Endowed Professor in Theoretical Computer Science and other quantum experts discuss the rapid increase in startups and funding by private industry and governments to bring fully functional quantum computers online. READ MORE »
AI Detection Tools Have Trouble Detecting Cheaters
Soheil Feizi and Furong Huang discuss issues with simply paraphrasing LLM-generated content, which can often deceive detection techniques used by leading market technologies in the field. READ MORE »
Amitabh Varshney Appointed to Second Term as Dean of UMD's College of Computer, Mathematical, and Natural Sciences
Since becoming dean in 2018, he has fostered excellence in the teaching, scholarship and service activities in the college. READ MORE »
Students
CS Major Creates AI Tutor to Simplify Classwork
Thai Cao's Mindgrasp startup turns dense lectures into digestible notes for busy college students. READ MORE »
Summ-AR Immersion
Using emerging tech, students create innovative art and interactive games in the incubator program. Read More »
UMD Computer Scientists Advance Circuit Design with Fibercuit
Ph.D. student Zeyu Yan and Assistant Professor Huaishu Peng received a 2023 Core77 Design Award for their mix of artistry and functionality in circuit designs. Read More »
Alumni
Ian Costello (B.S. '22) and Pranav Shikarpur (B.S. '23) Empower Content Creators to Conquer Global Audiences
Their startup Lingo AI transforms content creation through multilingual reach. READ MORE »
EVENTS
Computer & Computational Sciences Research Day


Check out the latest research projects faculty and students in the department and UMIACS are working on. Register »
50th Anniversary Celebration


Celebrate the Department of Computer Science's golden anniversary on campus. Register »
We are grateful to alumni and friends whose generosity supports current and future students. To learn more about how you can make a difference, please visit
cs.umd.edu/giving
.


Brendan Iribe Center for Computer Science and Engineering / 8125 Paint Branch Dr. / College Park, MD 20742 / 301.405.2662 /
cs.umd.edu