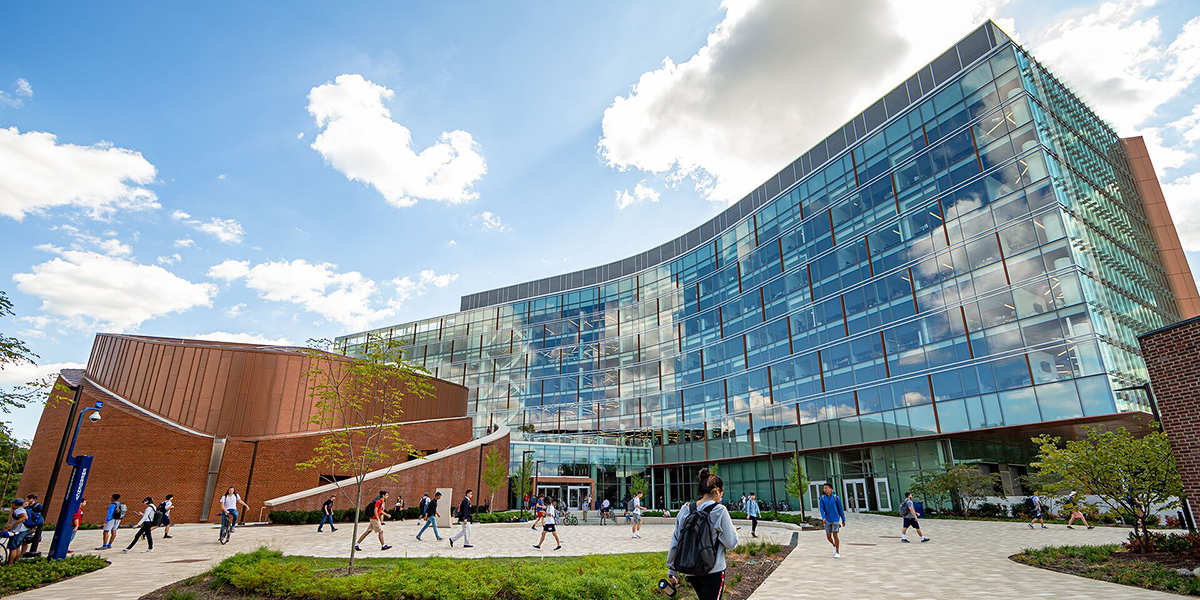 The Monthly Build

A newsletter for the alumni, students, faculty, staff and friends of the University of Maryland's Department of Computer Science.
Features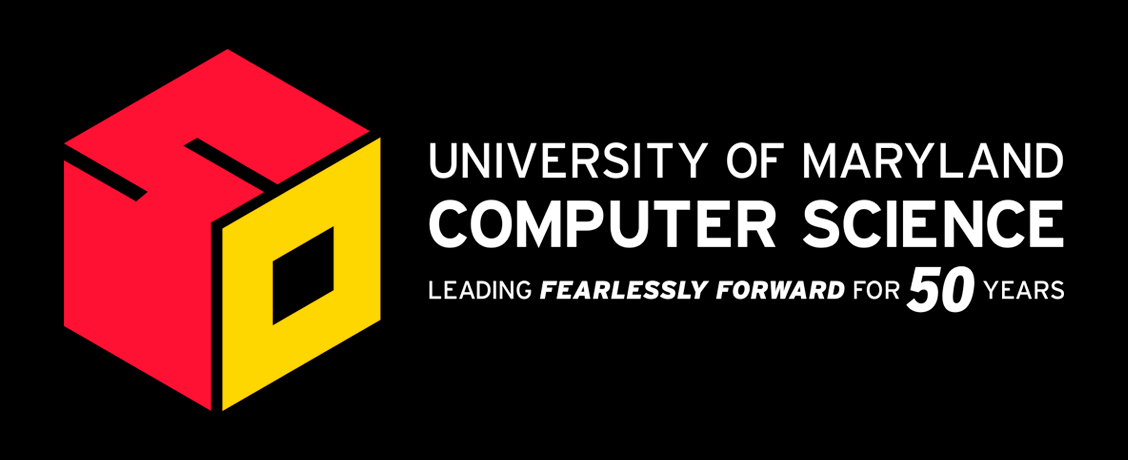 Department of Computer Science to Host 50th Anniversary Celebration on October 7, 2023
The event will celebrate a history of excellence in computer science education, research, and innovation. In addition to opportunities for networking and fellowship, this event will also feature panel discussions, interactive demonstrations, poster presentations, activities for children, tours of the Brendan Iribe Center and more. Read More »
Helping UMD Students Find Belonging in Computing Majors
Lecturer Elias Gonzalez (B.S. '17) leads inclusive teaching efforts in the department. Read More »

CS Major Kamal Narra Bridges Agriculture with Innovation
Tailored to serve the world's 480 million smallholder farms, Narra's startup Kestrel offers a distinctive edge as a digital banking platform. Read More »
Faculty & Research
UMD Researchers Have Strong Showing with 24 Papers and Outstanding Paper Award at ICML 2023
The paper titled "A Watermark for Large Language Models" stood out as one of only six outstanding papers from 1,865 accepted papers at the International Conference on Machine Learning. READ MORE »
Bahar Asgari Receives Department of Energy Early Career Award
Central to Asgari's research is the concept of merging hardware and software in a manner reminiscent of the intricate processes of the human brain. READ MORE »
Deep Learning Expert Haizhao Yang Joins UMIACS
Yang, an affiliate associate professor in the Department of Computer Science, is paving the way for more dependable machine-learning systems. READ MORE »
UMD Computer Scientists Win Distinguished Paper Award at USENIX
The team—which includes Associate Professor Michelle Mazurek, Ph.D. student Omer Akgul and Daniel Votipka (Ph.D. '20)—was honored for its paper on the challenges faced by ethical hackers. READ MORE »
Tech Landscape Transforms as More Companies Race Toward Generative AI
Tom Goldstein joined a MarketPlace Tech podcast about the benefits and drawbacks of open-source language models amid intensifying industry competition. READ MORE »
Students
Ph.D. Student Pedro Sandoval-Segura Receives Prestigious Department of Defense Fellowship
Sandoval-Segura's research focuses on dataset poisoning, where an adversary modifies training data to hinder practical data training. READ MORE »
Recent Ph.D. Graduate Kelsey Fulton Receives John Karat Usable Privacy and Security Student Research Award
The award, presented at the 19th Symposium on Usable Privacy and Security, honors Fulton's research, efforts to mentor others and community service in the field. Read More »
From UMD Halls to AI's Space: Sung Hyun Noh and Sociable AI
The immersive media design major is forging a new path as founder of Sociable AI, an AI marketing tool enhancing brand communication. Read More »
Falling in Love with Coding
Incoming freshman CS major Gabrielle Gross learned to code in middle school in the department's CompSciConnect summer program. Read More »
A Summer of Science
CS major Morgan Ko spent his summer as an intern at the National Institute of Standards and Technology and loved every minute of it. Read More »
REU Participants Learn to Navigate Complexities of Health Research
Fourteen undergraduate students from across the country explored mysteries including the gut microbiome and complexities of the COVID-19 virus in the highly competitive Bioinformatics Research In Data science for Genomics (BRIDGE) program. Read More »
Alumni
NASA Chief Scientist and Senior Climate Advisor Selected for International Leadership Role
Kate Calvin (B.S. '03) was selected as co-chair of a working group on climate change mitigation at the Intergovernmental Panel on Climate Change (IPCC). READ MORE »
Impact of a Scholarship: Keri Sarver (B.S. '99)
The international soccer star reflects on her World Cup experience. READ MORE »
Delante Desouza Turns Heads as 'Showtime' Laker
Delante Desouza (B.S. '16) stars in a flashy TV role as Michael Cooper, who played his entire career in the NBA as a Laker, winning five championships with them. READ MORE »
EVENTS
50th Anniversary Celebration


Celebrate the Department of Computer Science's golden anniversary on campus. Register »
We are grateful to alumni and friends whose generosity supports current and future students. To learn more about how you can make a difference, please visit
cs.umd.edu/giving
.


Brendan Iribe Center for Computer Science and Engineering / 8125 Paint Branch Dr. / College Park, MD 20742 / 301.405.2662 /
cs.umd.edu