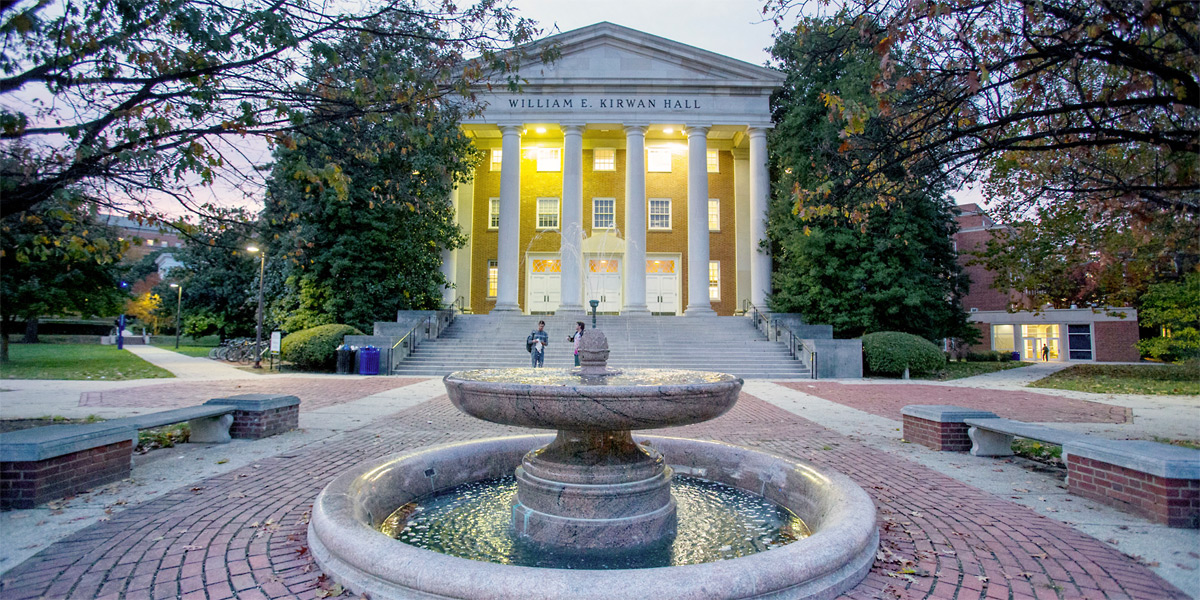 THE UNIVERSITY OF MARYLAND
Department of Mathematics News
May 2020
Message from the Chair

What an unusual way to end the academic year! No one could have imagined in the fall that a pandemic would force us to work from home and move all instruction online. In spite of the unfortunate circumstances, our students, staff and instructors did a magnificent job maintaining, and even improving, our teaching and research activities.

Throughout the year we explored new ways to engage with our community. One successful initiative allows students from several nearby high schools to take our final exam in advanced courses for UMD credit. In addition, we have been strongly involved with the college's new master's programs in data science and machine learning for working professionals.

Finally, I want to congratulate our graduating class of 2020! As you embark on a new path, we hope that you will remember us and keep in touch. We are looking forward to hearing about all the great things you are about to do! Congratulations!
Faculty NEWS
Karin Melnick Receives the Joan and Joseph Birman Fellowship for Women Scholars
An expert in differential geometry finds beauty and harmony in mathematics. More »

Eric Slud Counts Himself Lucky


A professor with a position at the U.S. Census Bureau gets to explore both theory and application in his dual career.

More »
Department News
$6.5 Million Estate Gift to Mathematics Honors Alumnus Herbert A. Hauptman
Hauptman shared the 1985 Nobel Prize in chemistry for creating a method to determine the 3D structure of molecules. More »

Faculty Members, Alumni, and Students Receive Awards
Read more about the members of our community who have been honored recently for their outstanding contributions to the university and the field of mathematics. More »
Student News
Senior Tanay Wakhare Wins Prestigious Churchill Scholarship
The scholarship will support his graduate studies in artificial intelligence at the University of Cambridge. More »

Senior Michael Nastac is Oxford Bound
Nastac received a Clarendon Scholarship to pursue his Ph.D. and build on his plasma theory research. More »
Meet Three Ph.D. Students with a Shared Love for Mathematics
Patrick Daniels, Duncan McElfresh and Ayushi Saxena talk about their experiences in the mathematics, mathematical statistics and applied mathematics graduate programs.
More »

Will Clark's Roundabout Journey to Maryland Basketball
The math major, who played pick-up games at the Eppley Recreation Center as a freshman, was a reserve on the men's basketball team as a senior.
More »
Junior Jesse Matthews Awarded 2020 Goldwater Scholarship
He has worked on signal processing noise and lithium-ion battery research at UMD. More »

Terps Placed 14th in Putnam Competition
For the past four years, UMD's Putnam team has ranked in the top 15. More »
Alumni News
DJ Patil Helps States Model the Potential Impact of COVID-19 for Scenario Planning
Patil (M.A. '99, Ph.D. '01, applied mathematics), former U.S. chief data scientist, helps governors answer critical questions with data. More »

Jacopo De Simoi Receives Canadian Mathematical Society's 2020 Coxeter-James Prize
The award for young mathematicians recognized work by De Simoi (Ph.D. '09, mathematics) in dynamical systems. More »