Message from the Chair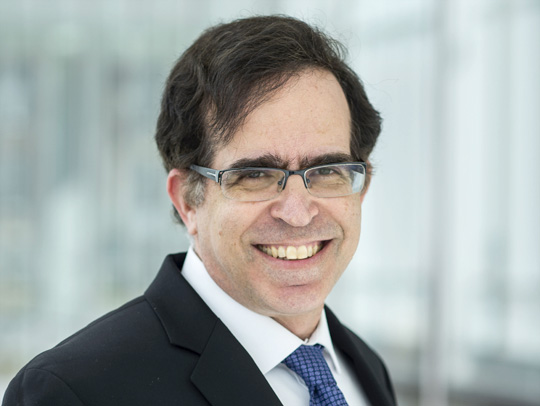 The end of the semester offers an opportunity for reflection on a very busy, yet very rewarding fall. We returned to in-person instruction, which required significant efforts from our faculty, staff and students—and I want to thank them all. Seeing the happy faces of our students walking into Kirwan Hall and into their classes was worth it all.
We also welcomed many new faculty members, postdocs, staff and students, and I am particularly amazed by the energy they have brought to the department!
This week, we announced the founding of the Brin Mathematics Research Center. The Brin Center is being created with a very generous gift from Professor Emeritus Michael Brin, his wife Eugenia and the Sergey Brin Family Foundation. This is a game-changer for the department, putting us ahead of most of the leading mathematics departments in the world. I would like to thank the Brin family for its transformational gift and invite you to read the story below to learn more.
Next week, we will celebrate Winter Commencement. Congratulations to our graduates and best of luck with your next stages in life! With over 200 graduate students and about 800 undergraduate math majors, our alumni network is growing rapidly, and we are always happy to see alumni back on campus and hear about all the great things they are doing.
I would like to wish our entire Math family Happy Holidays and a Happy New Year!