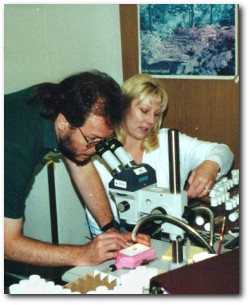 GEMS (Genetics with Eukaryotic Model Systems) is a monthly multi-lab meeting physically based at the University of Maryland, College Park and devoted to the use of genetic approaches in Drosophila, C. elegans or Arabidopsis to study problems in development, signal transduction and gene expression. The group includes researchers affiliated with the departments of Biology, Entomology and Cell Biology and Molecular Genetics in the College of Life Sciences; the departments of Animal and Avian Science and Plant Science and Landscape Architecture in the College of Agriculture; and the Center for Biosystems Research (CBR) and in the University of Maryland Biotechnology Institute (UMBI). Off campus members from Howard University.
Graduate Training in Genetics with Eukaryotic Model Systems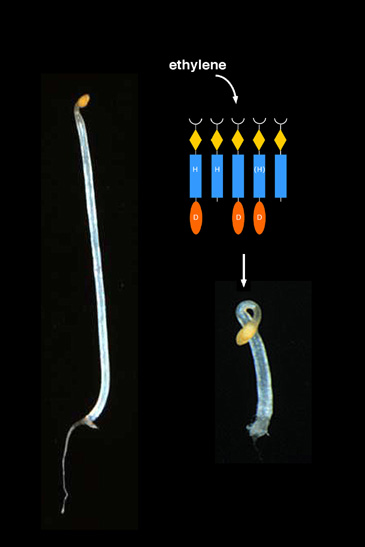 Students interested in graduate training in molecular genetics can pursue a Ph.D. with any of the GEMs laboratories through the Biological Sciences Graduate Program (BISI), which is based in the College of Life Sciences. The Ph.D. degree, which involves independent and creative scholarly research resulting in an original dissertation, is typically completed within 4 to 6 years. Students interested in joining the department are encouraged to contact the CBMG Graduate Office, any GEMS faculty, or the graduate director, for application materials.
Graduate students who present in GEMS can obtain course credit as CBMG699T. Interested students should contact Steve Mount (smount@umd.edu).
The following relevant courses are among the relevant offerings:
BSCI 410 Molecular Genetics (3 credits)
BSCI 411 Plant Genetics and Molecular Biology (3)
BSCI 415 Plant Biotechnology (2)
BSCI 428S Bioinformatics in Genomics and Evolution (3)
CBMG688F Special Topics: Gene Expression (2)
CBMG688I Special Topics: Advanced Genetics (2)
CBMG688N Special Topics: Bioinformatics (2)
CBMG688T Special Topics: Developmental Biology (2)


---
Institutions, departments and programs
College of Life Sciences: Cell Biology & Molecular Genetics Biology Entomology BEES MOCB College of Agriculture and Natural Resources ANSC
CBCB UMBI: CBR CARB Howard University
---

page by Steve Mount
Last modified Sept. 14, 2009